Runners staying put against Montero, pitching staff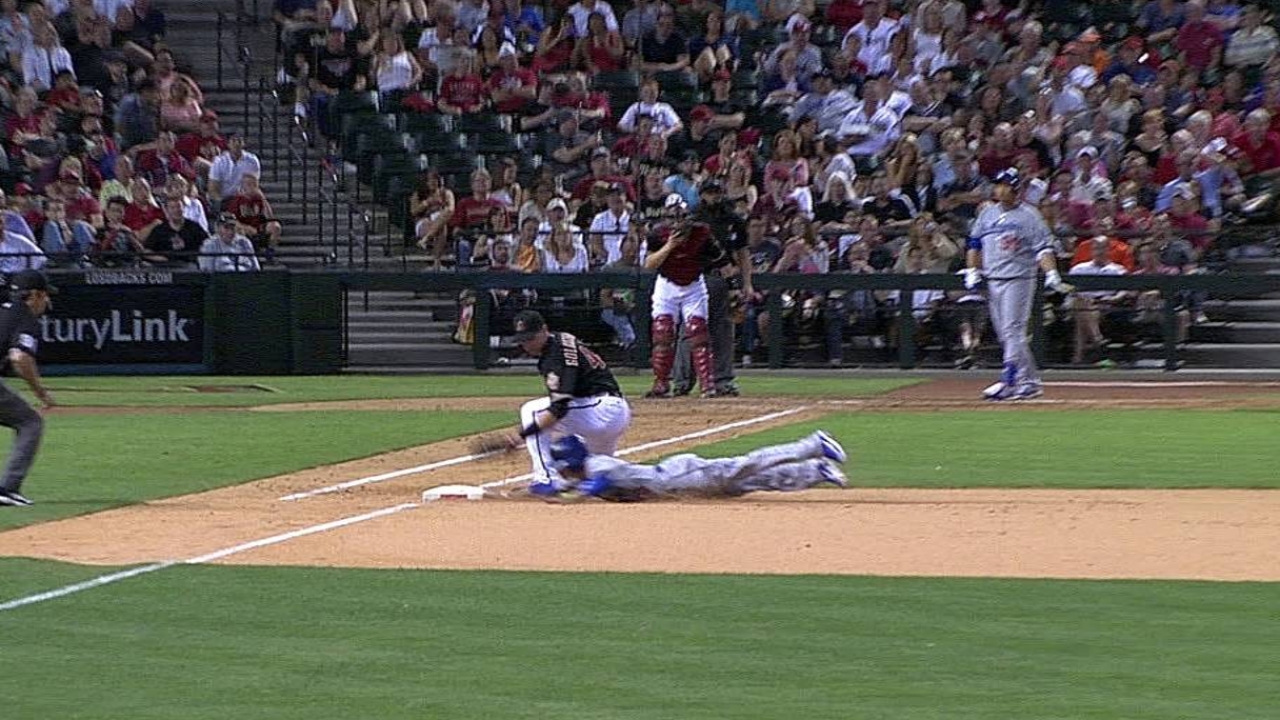 PHOENIX -- If it seems like Miguel Montero hasn't caught as many runners stealing this season, it's because teams haven't been testing the D-backs nearly as much. In the club's first 36 games, opponents have only attempted to steal 14 times, the fewest in all of baseball.
The next lowest is the Yankees with 17, while the highest belongs to the Cubs with 41.
"If a guy gets on first, we're going to keep him there," D-backs manager Kirk Gibson said. "Give the pitcher a chance to get out of it with a double play."
While the threat of Montero's arm certainly plays a role in teams electing to stay put -- he threw out runners 42 percent of the time in 2012 -- Gibson also believes his pitching staff has done a good job of holding runners.
"It's important to keep the guy there, make the other team needs two hits to score him," Gibson said. "Our guys are comfortable throwing all over the diamond. They buy into it and put the work in and take it very seriously. They are also very talented to do so and execute it."
When Gibson took over as manager of the D-backs, he said some of the pitchers were taking as long as 1.6 seconds to throw home, much slower than the league average, which is around 1.2-1.4 seconds. Getting that number down, the manager said, has played a big part in discouraging opponents from taking off.
"I knew that had to change," Gibson said. "It's something we look at. I stole over 300 bases in my career so I know what people are looking for, so we're going to try to deter it."
Tyler Emerick is an associate reporter for MLB.com. This story was not subject to the approval of Major League Baseball or its clubs.