Prado to stop trying too hard to prove himself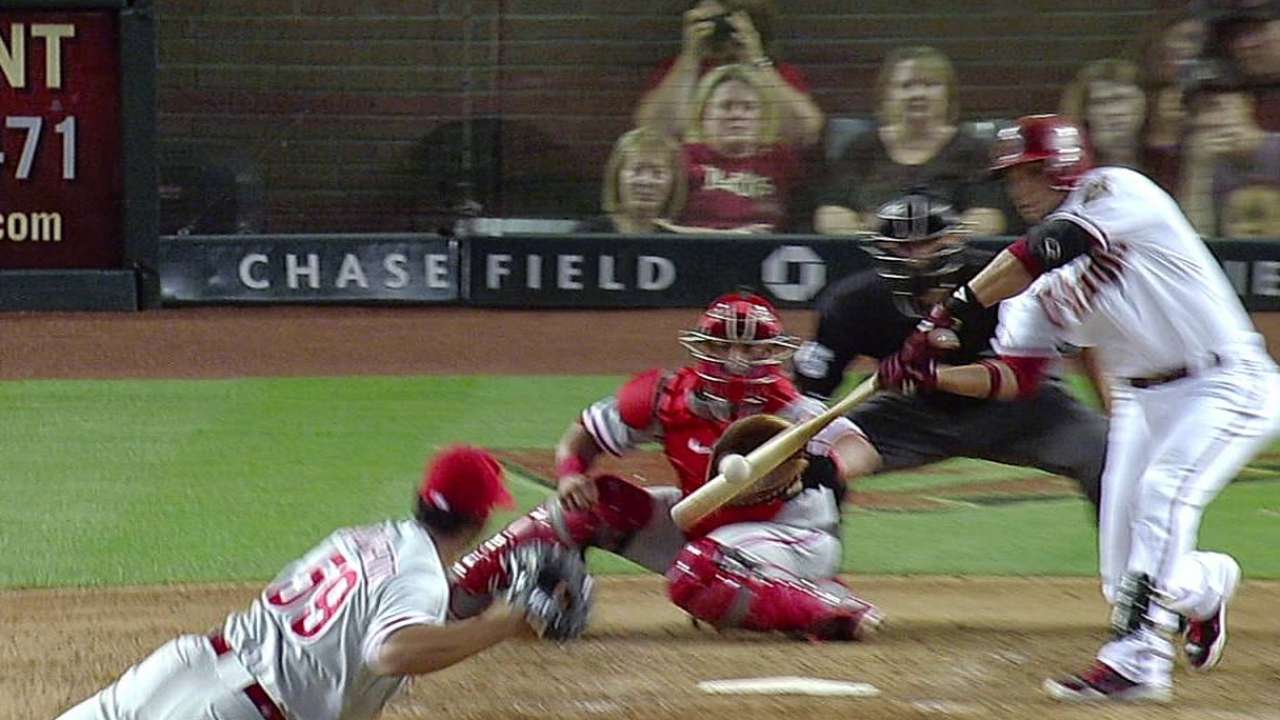 PHOENIX -- Martin Prado understands why he and Justin Upton will be linked together throughout the remainder of their careers. But after attempting to fill the void left by Upton early on this season, Prado declared he is done trying to be something he's not.
"I won't compare myself to him, not going to happen," Prado said. "We're just two different kinds of players."
With Monday's game being the first time the D-backs and Braves have met since their blockbuster seven-player deal in the offseason, Prado said he had been trying too hard to prove himself in Arizona instead of just being himself and letting the rest come naturally.
The 29-year-old said that mistake has played a part in his slow offensive start to the 2013 season, in which he is batting just .223.
"I was trying to make them believe in what I can do, but it wasn't working," Prado said. "I was trying to be someone else."
Not anymore.
"Now I'm trying to be myself, and whatever happens, happens," he said. "I'm the same guy as I was with the Braves, I don't want to change anything. Just trying to go out there and play the game the right way, that's the most important thing."
Armed with a refreshed mindset, Prado is confident his production will come around.
"Some worry about my hitting, but I'm not. I'm not panicking, I know what I can do," he said. "I don't feel like I'm struggling. I'm seeing the ball well, I'm just trying to do too much with my swing. It's a long season, I think the results are going to be there. It just takes some time."
Tyler Emerick is an associate reporter for MLB.com. This story was not subject to the approval of Major League Baseball or its clubs.