Fresh-faced Marlins present challenges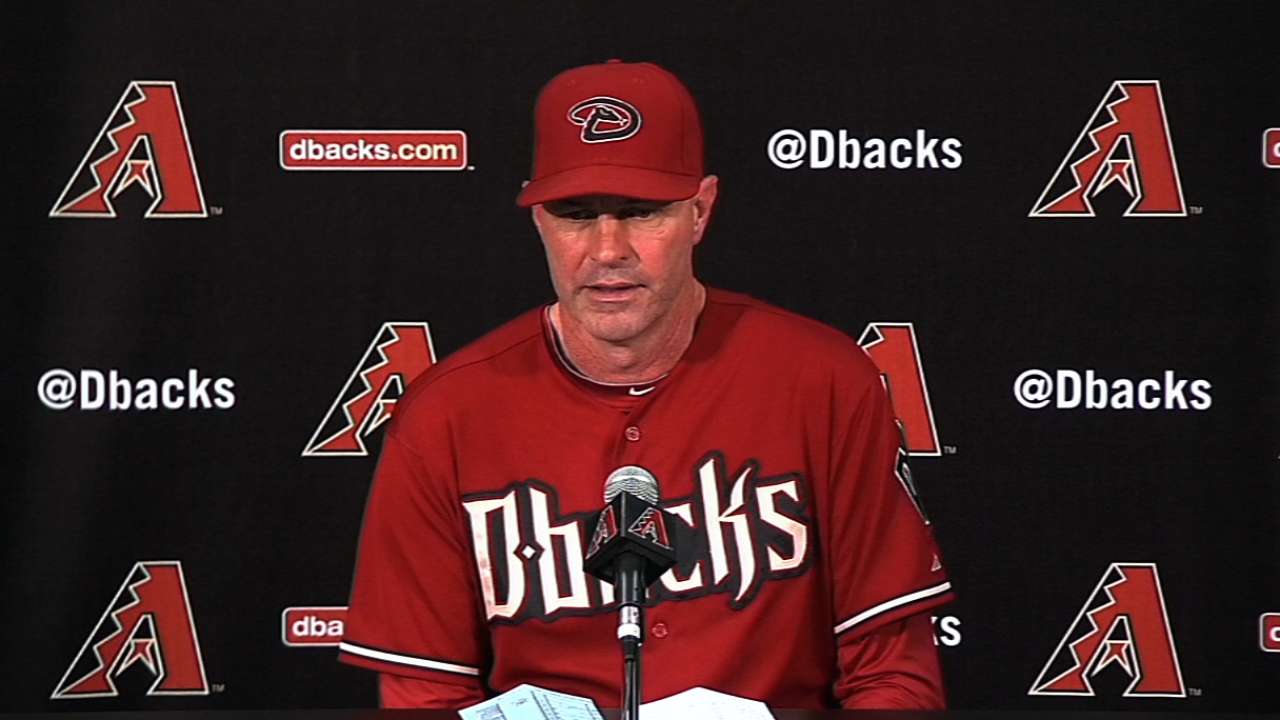 MIAMI -- This season figured to be a rebuilding year for the Marlins with a lot of young players receiving regular playing time.
Injuries to Giancarlo Stanton and Logan Morrison have made their lineup even more anonymous and that presents the D-backs with some added challenges in this weekend's series.
"We don't know them as well, haven't had as much information on exactly how to play them, how to pitch them. It's a little more challenging," manager Kirk Gibson said. "You have to make quicker adjustments, kind of read their swings early."
Additionally, the Marlins have a first-year manager in Mike Redmond, so Gibson does not have a real good feel for how Redmond runs a game or his tendencies.
The part of the Marlins' game that the D-backs are most familiar with, Gibson said, is bullpen usage. The rest will have to be learned over the next couple of days.
"I just think these guys play hard," Gibson said. "They're young, Giancarlo's out, Morrison is out, but they play hard, they work hard and our advance report says that. We know we have to get after them."
Steve Gilbert is a reporter for MLB.com. Read his blog, Inside the D-backs, and follow him on Twitter @SteveGilbertMLB. This story was not subject to the approval of Major League Baseball or its clubs.