Hudson feels good after extended spring outing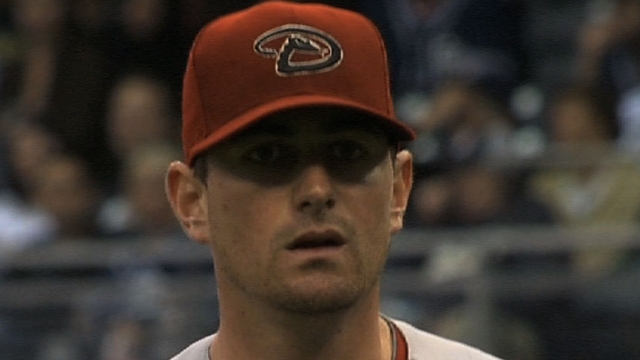 MIAMI -- Right-hander Daniel Hudson threw four innings in an extended spring training game Friday, the first time he has faced non-D-backs hitters since undergoing Tommy John surgery last summer.
Hudson allowed five hits and two runs while striking out one and getting nine ground-ball outs against Minor Leaguers from the Angels' organization.
"It went well," Hudson said. "Nothing out of the ordinary. I got a bunch of ground balls and I got out of the heat as quick as I could. Obviously, I'd thrown a couple of [simulated] games and a live [batting practice], so I've been facing hitters, but once you get out there against someone in a different colored uniform, different adrenaline and emotions start kicking in. Felt like I was getting a lot closer, and the light at the end of the tunnel is getting a little bit brighter now."
Hudson, who threw 53 pitches, may be a bit ahead of the original timetable for his recovery, which had him returning to action around the All-Star break. Instead, it's possible he could be back in late June or early July, but right now he is just taking it step by step and is not putting a time frame on anything.
Hudson threw all three of his pitches and said his command was not as sharp as he would like. Radar guns had him throwing around 91-93 mph.
"It's a good sign," Hudson said of the velocity. "That's pretty much where I used to throw before I got hurt. Hopefully, maybe I can add a couple of ticks, I'm sure it'll come, just like the command, once I get my arm strength built up."
Hudson will throw a bullpen session Monday and then five innings in a camp game Thursday. Nothing has been determined beyond Thursday.
"We're just kind of taking it one start at a time, rather than saying going out at a certain time and I'm going to throw this many pitches," Hudson said. "I'm just going to take it one day at a time and see how I bounce back and go from there."
Steve Gilbert is a reporter for MLB.com. Read his blog, Inside the D-backs, and follow him on Twitter @SteveGilbertMLB. This story was not subject to the approval of Major League Baseball or its clubs.