Goldschmidt blocking out newfound praise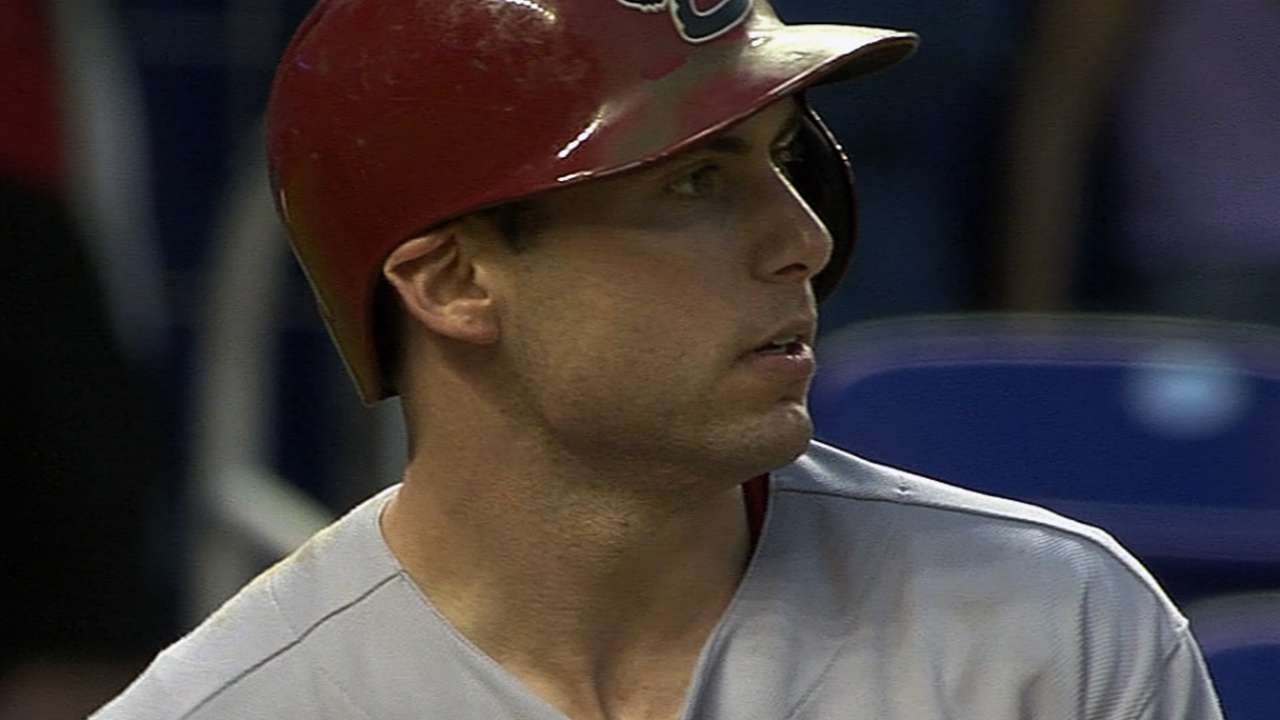 MIAMI -- Look at the statistical leaders in Major League Baseball these days and you'll find D-backs first baseman Paul Goldschmidt's name littered at the very top.
Goldschmidt leads the Majors in Wins Above Replacement with a 2.8 mark and is second only to Chris Davis in both OPS (1.077) and slugging percentage (.656).
Suddenly, Goldschmidt is being mentioned among the best players in the game in the media. So what does he think about that?
"I don't hear any of that," Goldschmidt said. "I don't read anything."
Goldschmidt slugged a pair of home runs on Friday as part of a four-hit night. When he returned to his Miami hotel room following the game, he flipped on the TV to watch some baseball highlights before turning in for the night. Well, all but one that is.
"Our highlights came on and I changed the channel," Goldschmidt said. "I don't watch, whether it's me doing good or bad. You don't want anything to get in your head. Some guys probably watch it and it doesn't bother them, but for me there's so much mental stuff going on in this game that I just try to keep as much out of my head as I can."
So while requests for interviews might be rising like his home run total, Goldschmidt takes it all in stride.
"It's just part of the game if your team has success or you have individual success you get more attention for whatever reason," he said. "It's just part of the game. I mean, if you don't do well, people forget about you pretty quickly, so it's just the nature of the game. Always for me, it's about just understanding there's ups and downs during the year. Remember the successes when you're going through the struggles and try to keep some confidence."
Steve Gilbert is a reporter for MLB.com. Read his blog, Inside the D-backs, and follow him on Twitter @SteveGilbertMLB. This story was not subject to the approval of Major League Baseball or its clubs.