Healing D-backs could create crowded roster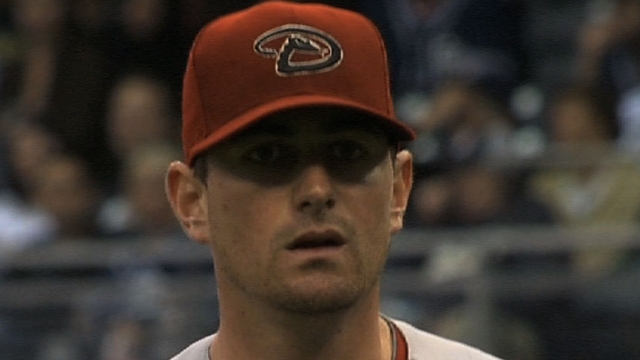 MIAMI -- Through the first six weeks of the season, the main challenge for the D-backs was finding a way to overcome injuries to key players.
Over the next six weeks, the challenge for general manager Kevin Towers and manager Kirk Gibson will be how to find room for all those players when they begin to return from the disabled list.
Having too many good players is a situation the D-backs welcome, especially since they entered Saturday night tied for first place in the National League West, despite the injuries.
"No, I'm not really worried about it," Gibson said. "If we have guys, we'll find places for them to play. As we bring back some of these guys, we'll get stronger in areas and it allows guys to go hard and then take a break and it will allow somebody else to go hard. That's the way it is. The team has a good mentality about that. They play hard when they get in there. That's what you want. You want to have great strength and depth."
Outfielder Adam Eaton (elbow) is getting closer to returning. He played in the outfield Friday night for the first time on his rehab stint and could be back by the end of the month.
Right-hander Daniel Hudson faced opposing hitters for the first time Friday and it appears he may be able to return from Tommy John surgery sooner than the original target date of the All-Star break.
Shortstop Willie Bloomquist (intercostal) could also be back by the end of the month, as he is getting ready to join a Minor League affiliate for a rehab stint.
There's no set timetable yet for second baseman Aaron Hill, whose broken left hand is healing slower than hoped, and closer J.J. Putz, who is dealing with a strained right elbow.
Until the players are actually ready to be activated, Gibson and Towers are not going to start thinking about how to make room on the roster.
"Situations can change," Gibson said. "Right now, with all these guys, we want to get to where they're healthy and ready to play at a high pace and well. When we get there, then you consider the other portion of it."
Steve Gilbert is a reporter for MLB.com. Read his blog, Inside the D-backs, and follow him on Twitter @SteveGilbertMLB. This story was not subject to the approval of Major League Baseball or its clubs.