Pennington adjusting to limited role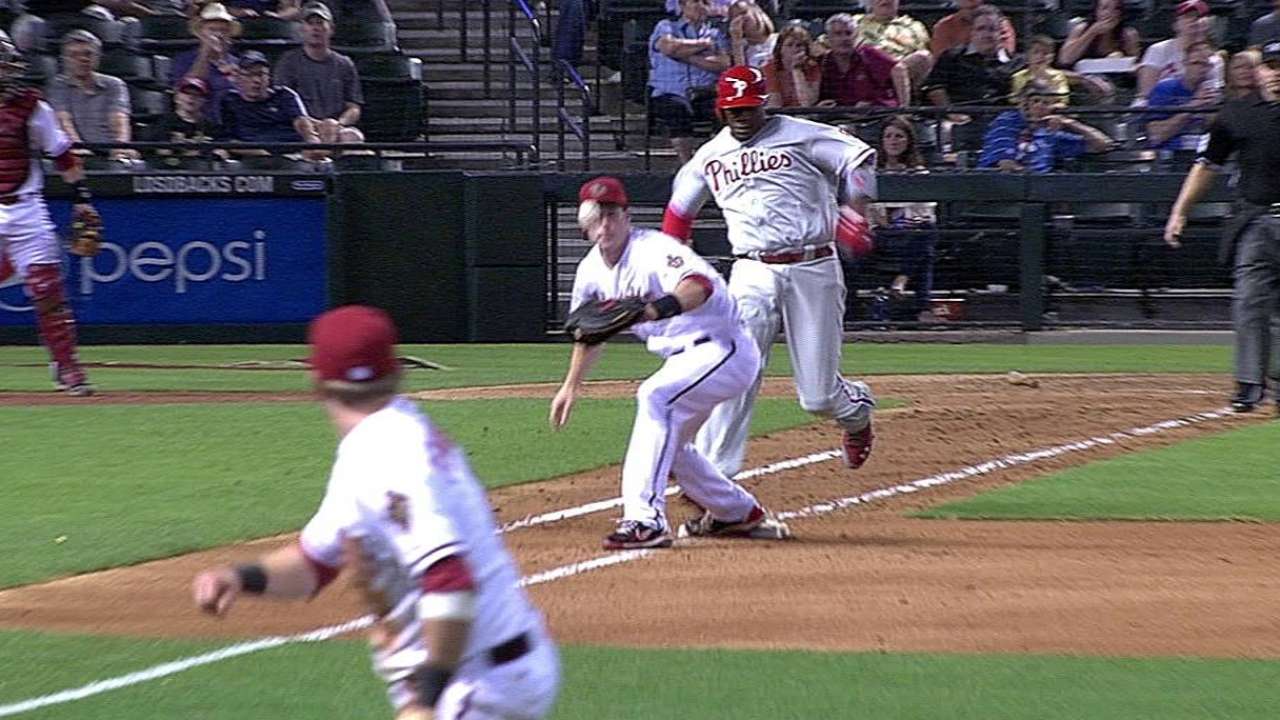 MIAMI -- The emergence of rookie shortstop Didi Gregorius, along with the strong play of third baseman Eric Chavez, has cut into infielder Cliff Pennington's playing time.
He got the start on Sunday at second base, his first in five days and only his second since May 9. He went 0-for-3 with three strikeouts and was lifted for a pinch-hitter with two outs and the bases loaded in the ninth.
It's an unfamiliar role for Pennington and he is experimenting with what he needs to do to stay sharp between starts.
"I'm still working on that part," he said. "Until a couple of weeks ago, I had never not played three days in a row. It's a different mentality. It's still preparing yourself for the game, but trying not to over grind it and overdo it just because you have time to tinker."
Pennington has a good model in teammate Eric Hinske, who has made a living the past few years of coming off the bench.
"I've definitely watched him and talked to him about what he does, because he's got a very specific role and job and he's very good at it," Pennington said. "Mine's a little different because I have to prepare for defense too or baserunning or something like that, plus I come in earlier [in the game] than him. You've got to be ready for one specific moment of the game and it's usually a pretty big moment."
Steve Gilbert is a reporter for MLB.com. Read his blog, Inside the D-backs, and follow him on Twitter @SteveGilbertMLB. This story was not subject to the approval of Major League Baseball or its clubs.