Miley trying to stay out of his own way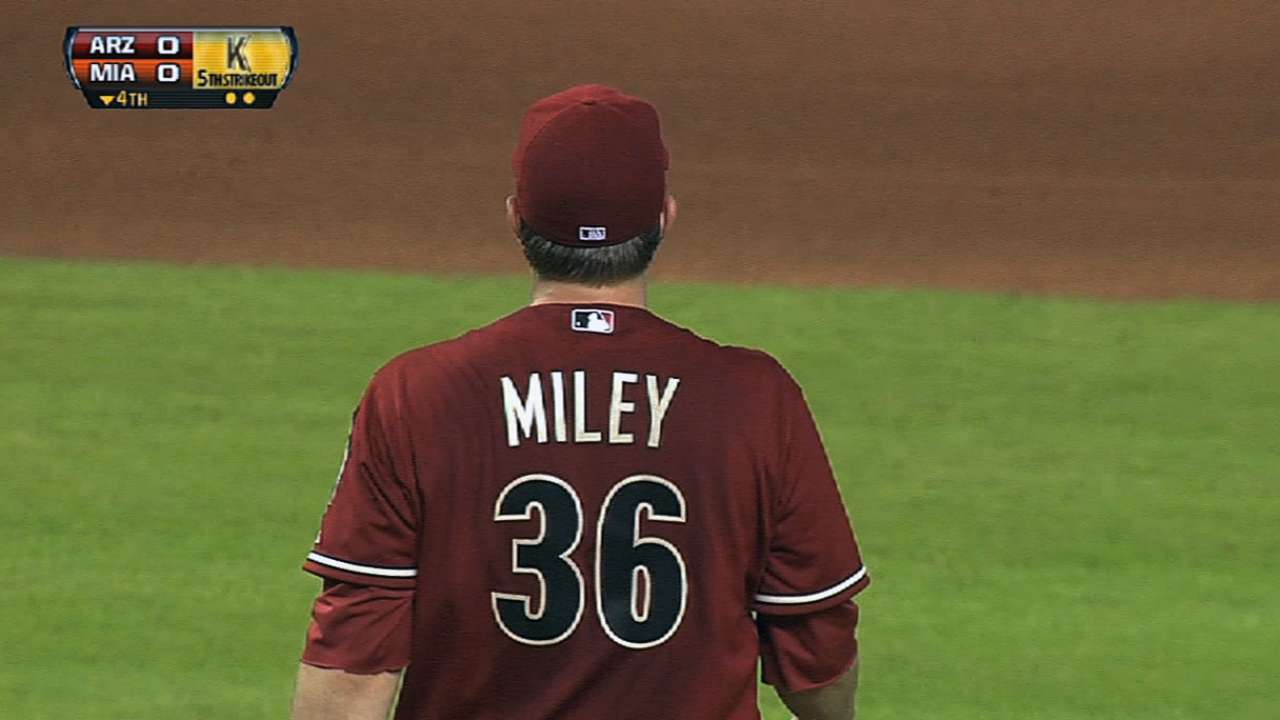 DENVER -- Last year as a rookie, one of D-backs left-hander Wade Miley's greatest strengths was his lack of thought on the mound.
Maybe a better description would be that Miley kept things simple, but a year of experience under his belt has made that harder to do.
"You've heard Wade say many times, 'I just have to not think out there.' and he's kind of at a point in his career where he's starting to understand a little too much," D-backs manager Kirk Gibson said.
In other words, Miley now has more of an understanding of what he needs to do to be successful and when he's not, he tends to focus on that rather than the next pitch.
"You've got to put it behind you and move forward," Miley said. "That's the thing I've been thinking, 'Why did I give up that double?' Instead of just saying the heck with it and getting the next batter."
Miley pitched better in his last start and feels like he's got a strategy now for how to keep the success going.
"It's not nearly as bad lately," Miley said. "I've been able to grab [the ball] and go a little more. I want to blame it on mechanics, but mechanically I'm fine. You may be off a little bit, but it's not going to effect you that much, it's more of a mental thing."
Steve Gilbert is a reporter for MLB.com. Read his blog, Inside the D-backs, and follow him on Twitter @SteveGilbertMLB. This story was not subject to the approval of Major League Baseball or its clubs.