Reynolds brings familiarity to Denver series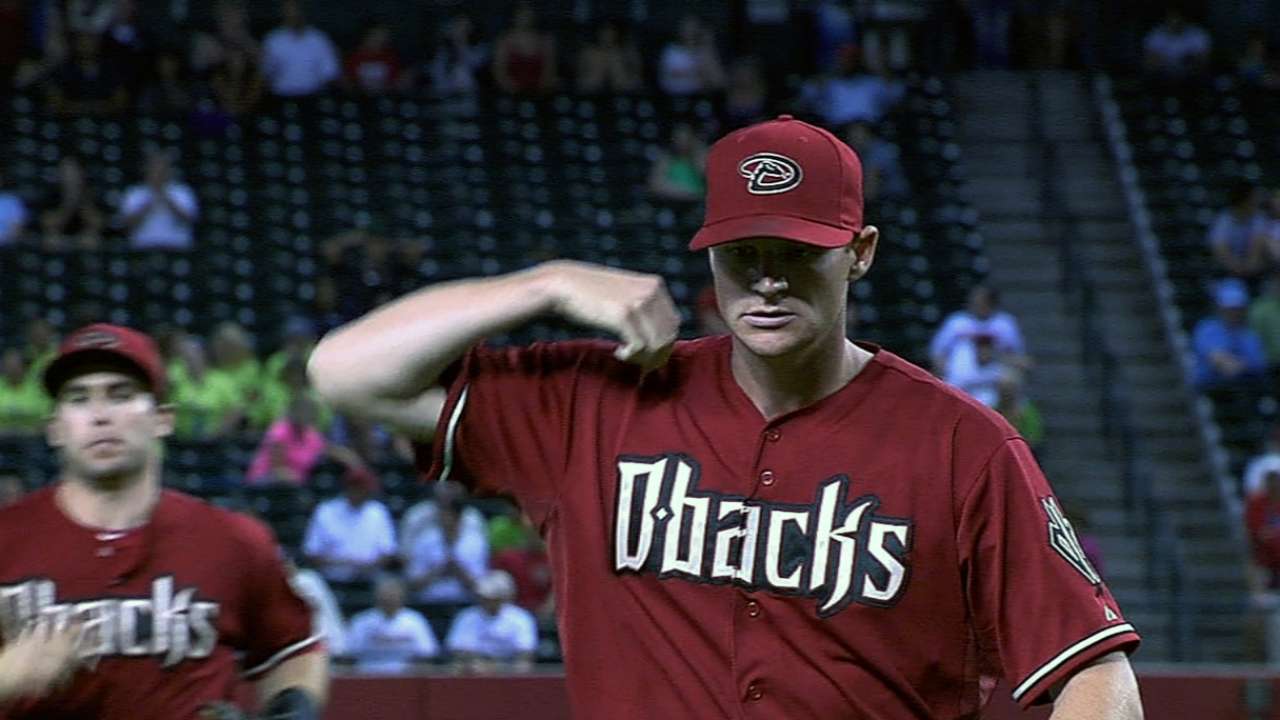 DENVER -- When he pitched for the Rockies from 2010-12, Matt Reynolds had more success than most at Coors Field, and the D-backs left-hander is plenty familiar with the effects of pitching at mile-high altitude.
"You might not notice it as much when you come in for a series," Reynolds said before the D-backs' opened a three-game set with the Rockies on Monday. "But you definitely do when you're coming back all the time throughout the year."
Reynolds experimented with different workout routines and tried to get more sleep as a way of recovering better while playing in the thinner air that makes extra demands on the body.
While the biggest challenge for players who spend the summer in Denver is physical, visiting teams often struggle with the mental adjustment to the conditions that are known to effect the game.
"When we had our advance meeting, I tried to give my two-cents on what seemed to work for me," Reynolds said. "I think, more than anything, you can't let it get to your head. You see guys that come here and all they can focus on is the altitude and the ball is going to do this, it's going to do that and your head is a powerful thing and it can make it worse."
Steve Gilbert is a reporter for MLB.com. Read his blog, Inside the D-backs, and follow him on Twitter @SteveGilbertMLB. This story was not subject to the approval of Major League Baseball or its clubs.