Montero hoping worst of slump is in past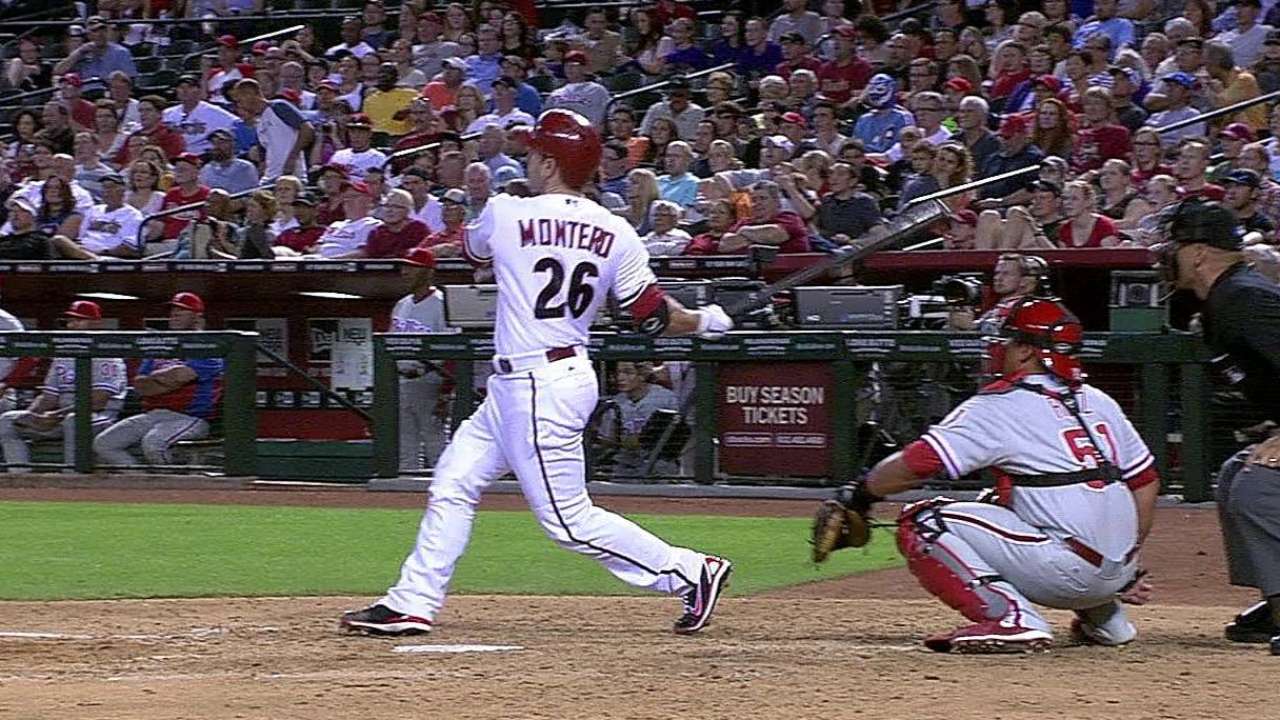 DENVER -- Miguel Montero is on a roll.
OK, that might be a stretch, but given how much the D-backs catcher has struggled at the plate this year, he was downright giddy to have two hits in Monday night's series opener against the Rockies.
"It was a good feeling," Montero said. "I forgot what it was like to have two hits. I know it's going to come at some point. Obviously, as a hitter you want everything in one day, but you know it's not going to happen, you know it's going to take time."
May 6 was the last time that Montero had more than one hit in a game, and he entered Tuesday night's game hitting .188.
Digging out of the hole is going to take some time and Montero is aware of that.
"It takes a lot of hits," Montero said. "Even if you go 5-for-5 you're not going to raise your average that much. You've just got to take one at-bat at a time and have a good game today, a good game tomorrow and try to do that consistently."
The struggles at the plate, though, have not taken away from his work behind the plate.
"He's one of the best," D-backs manager Kirk Gibson said of Montero's ability to block pitches in the dirt. "This whole season he's battled his tail off."
Steve Gilbert is a reporter for MLB.com. Read his blog, Inside the D-backs, and follow him on Twitter @SteveGilbertMLB. This story was not subject to the approval of Major League Baseball or its clubs.