Closer Bell stays ready despite lack of game action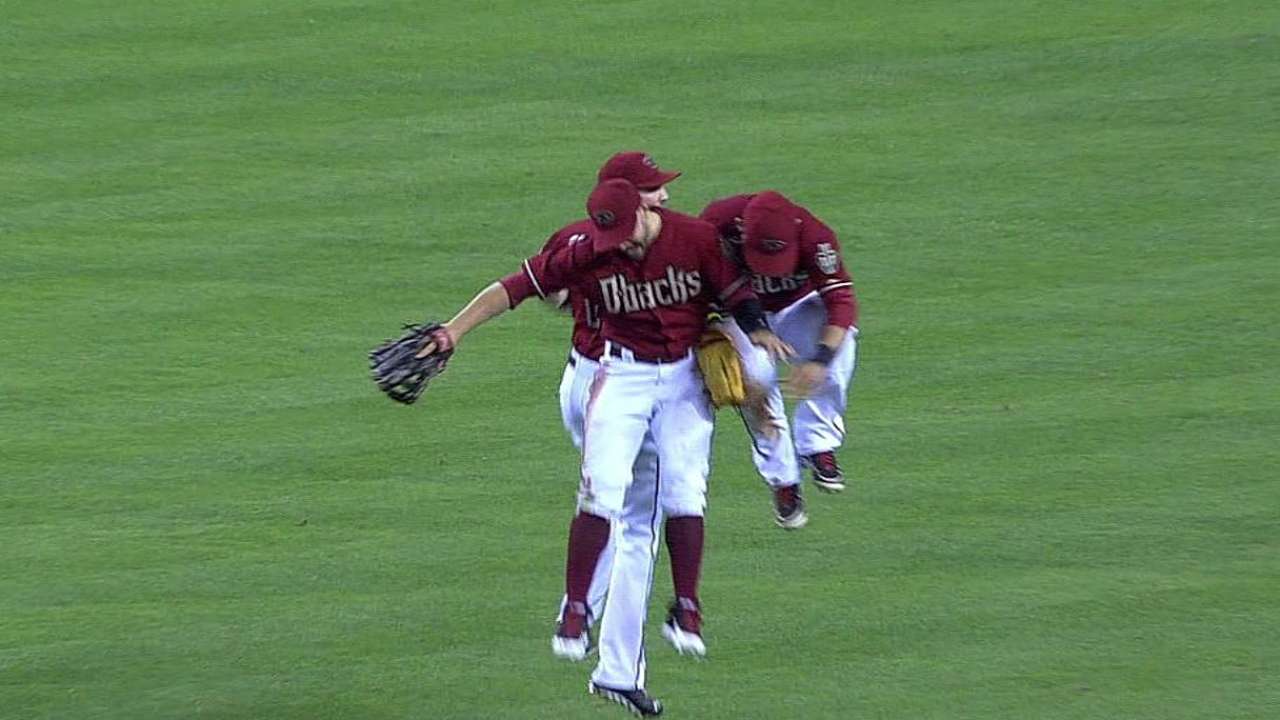 DENVER -- When he assumed the closer's role for the D-backs after J.J. Putz's injury, Heath Bell experienced a busy first week, appearing in five games.
However, since saving his sixth game of the year May 15, Bell has not seen game action.
It is not a completely unfamiliar circumstance for the former Padres closer.
"My years in San Diego, we'd go on the road and I wouldn't pitch much because we wouldn't win much on the road, and then I'd come home and pitch five out of seven," Bell said.
In this case ,the D-backs are winning games, but with two complete games on their current road trip and a dearth of save situations, Bell has not been needed.
D-backs manager Kirk Gibson said that Bell has been up in the bullpen three times since his last game action, but Bell said the only time he was fully ready to go into a game was last Saturday when Brandon McCarthy ended up finishing off a three-hit shutout of the Marlins.
The other times he was up, Bell said, he just threw five-to-10 pitches to get his arm loose.
"Makes me feel like I'm pretty sharp. I don't feel rusty at all," Bell said. "I haven't overworked down in the bullpen at all, haven't thrown too many bullpens, haven't thrown too many pitches, been keeping my workload really light, just getting my arm loose and making sure I was throwing the ball exactly where I wanted to."
Steve Gilbert is a reporter for MLB.com. Read his blog, Inside the D-backs, and follow him on Twitter @SteveGilbertMLB. This story was not subject to the approval of Major League Baseball or its clubs.