Corbin using new mouthpiece on his stellar run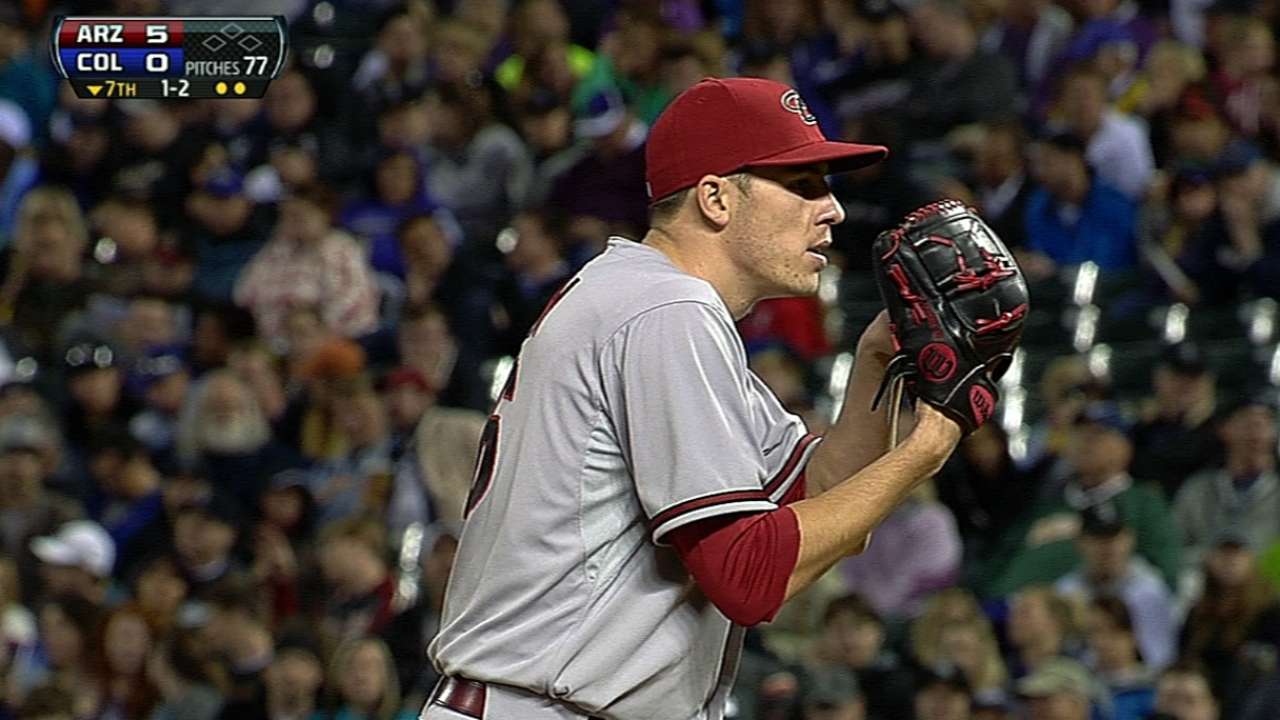 PHOENIX -- If you've watched Patrick Corbin throw this season, you've probably noticed the left-hander chewing on a mouthguard during his outings.
That's something new for Corbin, who began wearing the piece this season. A representative from the company Pure Power Mouthguard visited to the D-backs earlier this year and convinced the 23-year-old that using one could help him on the mound.
"He gave a good spiel and sold me on it, so I got one custom-made," Corbin said. "I just wanted to try it out and I probably started using it in my third or fourth start."
The mouthguards are supposed to align a player's jaw with his center of gravity, thereby reducing muscle tension in the neck, shoulders and back. Theoretically, all of that is supposed to translate into an uptick in a pitcher's velocity, which Corbin has actually seen this season en route to a 7-0, 1.44 ERA start.
Corbin's average fastball velocity is around 1 mph faster in 2013 from last year, ranging from 91-94 and sometimes touching 95. Even though he was reaching those higher speeds before he began using the mouthguard, Corbin still believes it has assisted him, even if only mentally.
"Anything that can help a little bit, I'm all for it," he said. "It keeps my mind off things. I don't know if it really helps or not, but I like it a lot."
Tyler Emerick is an associate reporter for MLB.com. This story was not subject to the approval of Major League Baseball or its clubs.