Putz resumes throwing, won't be rushed back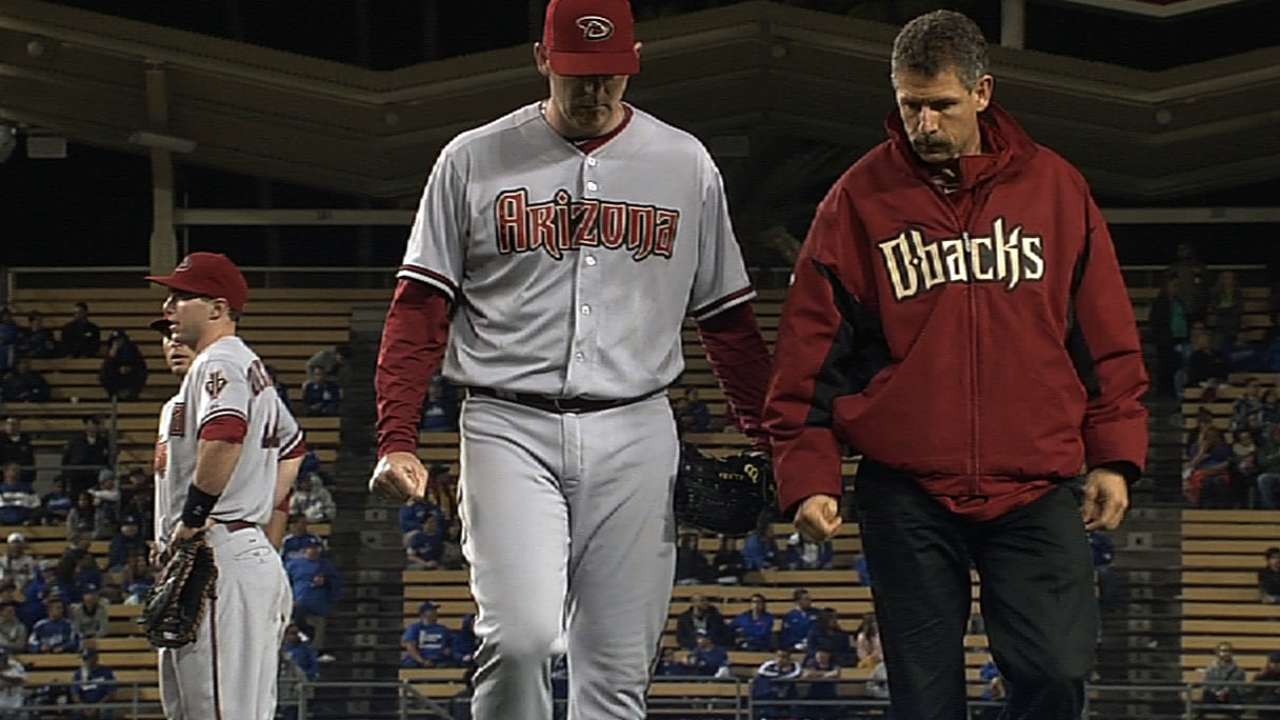 PHOENIX -- Two and a half weeks after being diagnosed with a sprained ulnar collateral ligament in his throwing elbow, D-backs closer J.J. Putz has begun playing catch on flat ground, the first step in returning to the Arizona bullpen.
"He has thrown three times, he threw from 90 feet yesterday," D-backs manager Kirk Gibson said. "He's feeling good, he says his arm feels good."
Gibson isn't sure when Putz, on the 15-day disabled list since May 8, will start throwing on a mound again, but he said the club doesn't want to rush the 36-year-old back too soon.
"It'll be something we take our time on, he'll probably want to go faster than we're going to go," Gibson said. "We want to make sure we strengthen him right, he's done a lot of exercises. We try to get them ready stamina-wise."
In 2011, Putz endured a similar injury to his elbow and missed exactly four weeks from June 29 to July 26.
Before getting hurt, Putz held a 4.26 ERA in 12 2/3 innings while converting just five of nine save chances.
Tyler Emerick is an associate reporter for MLB.com. This story was not subject to the approval of Major League Baseball or its clubs.