Skaggs returns to Triple-A Reno with renewed poise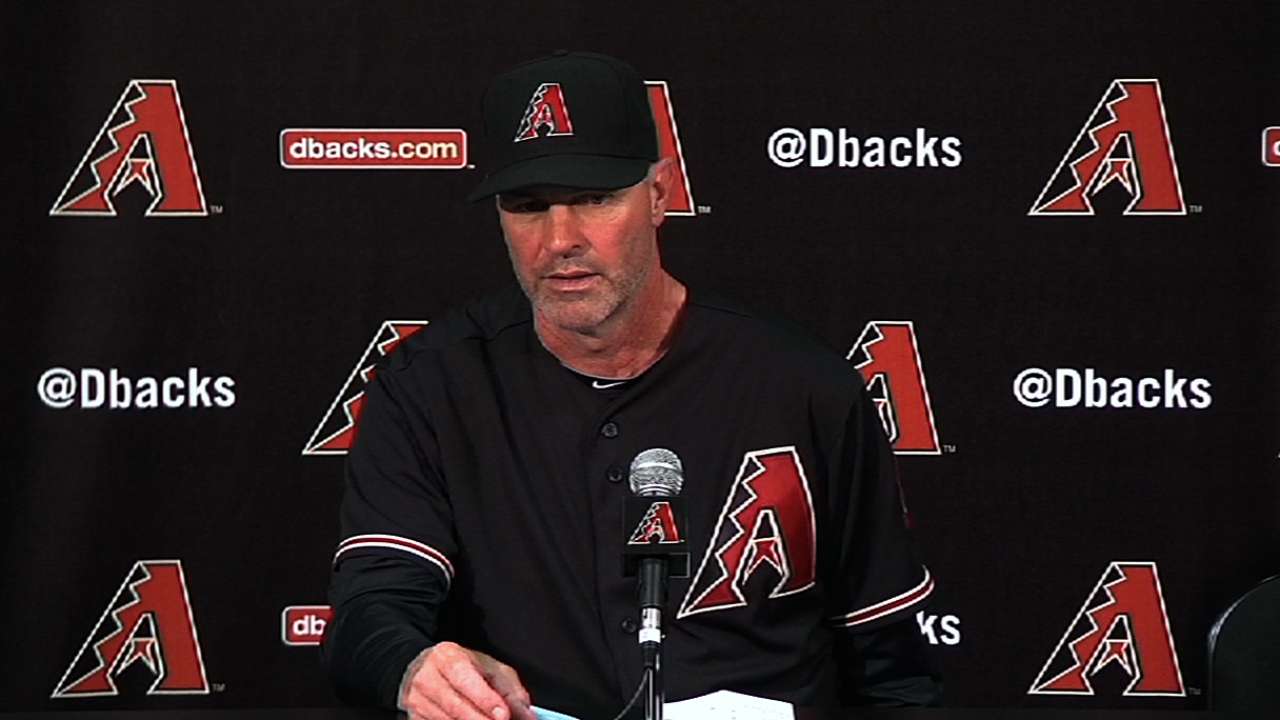 PHOENIX -- Tyler Skaggs' stay in the big leagues this time was short, but he and the team were both better for it.
Skaggs was added to the roster as the 26th man for Monday's day-night doubleheader against the Rangers and pitched to the D-backs to a 5-3 win.
By rule, Skaggs had to be returned to Triple-A Reno following the second game of the doubleheader, but as he shook hands with his teammates and walked out of the clubhouse with his Reno Aces equipment bag over his shoulder, he left behind a positive impression.
Skaggs allowed just three hits and struck out nine while tossing six shutout innings.
"Happy that they called me up and had the confidence in me to start the ballgame," Skaggs said. "So hopefully I opened up a few eyes."
After a rough spring in which he pitched poorly and lost out in his bid for the No. 5 spot in the rotation, Skaggs has gotten himself back on track recently in Reno.
While the D-backs are not in need of a starter right now -- and they also have Daniel Hudson slated to come back from Tommy John surgery in a month or so -- manager Kirk Gibson said Monday's outing by Skaggs was "the best scenario for us."
First, the D-backs got an outstanding start that led to a win, while at the same time Skaggs got a confidence boost that he can continue to build on in Reno and be ready should the D-backs have a need.
"I was already confident coming in and it just raises it up a little more," Skaggs said.
Steve Gilbert is a reporter for MLB.com. Read his blog, Inside the D-backs, and follow him on Twitter @SteveGilbertMLB. This story was not subject to the approval of Major League Baseball or its clubs.