Gibson hoping Hill will hit soon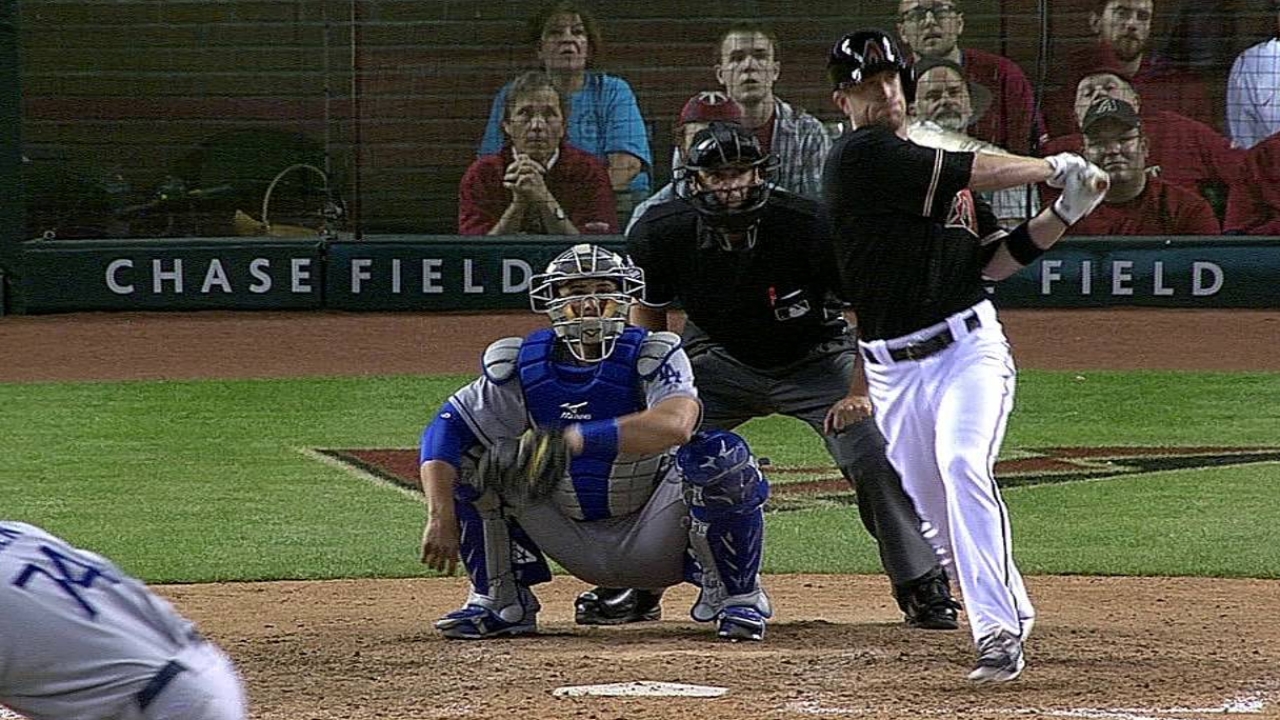 ARLINGTON -- Second baseman Aaron Hill, who has been on the disabled list since April 15 with a slight fracture in his left hand, could be hitting soon.
Hill was hit in the hand with a pitch by the Pirates' James McDonald on April 9, and after X-rays were negative, played in two more games before going on the DL when a CT scan revealed the fracture. Hill had a second CT scan done on his hand Tuesday that showed mild improvement.
"He did strength and exercise today and that went fine," manager Kirk Gibson said. "Hopefully he'll start hitting by the end of the weekend. He'll just progress from there."
Gibson said he expects Hill to go on a rehab assignment before returning to the D-backs and "could be a ways off" before he does come back. Hill was hitting .306 with two home runs and six RBIs in 10 games before landing on the DL.
"He'll probably go from batting practice to extended spring training," Gibson said. "We'll probably get some guys to throw to him, extend him to some games and see where's he at."
Christian Corona is a contributor to MLB.com. This story was not subject to the approval of Major League Baseball or its clubs.