Montero back in cleanup spot, notches two hits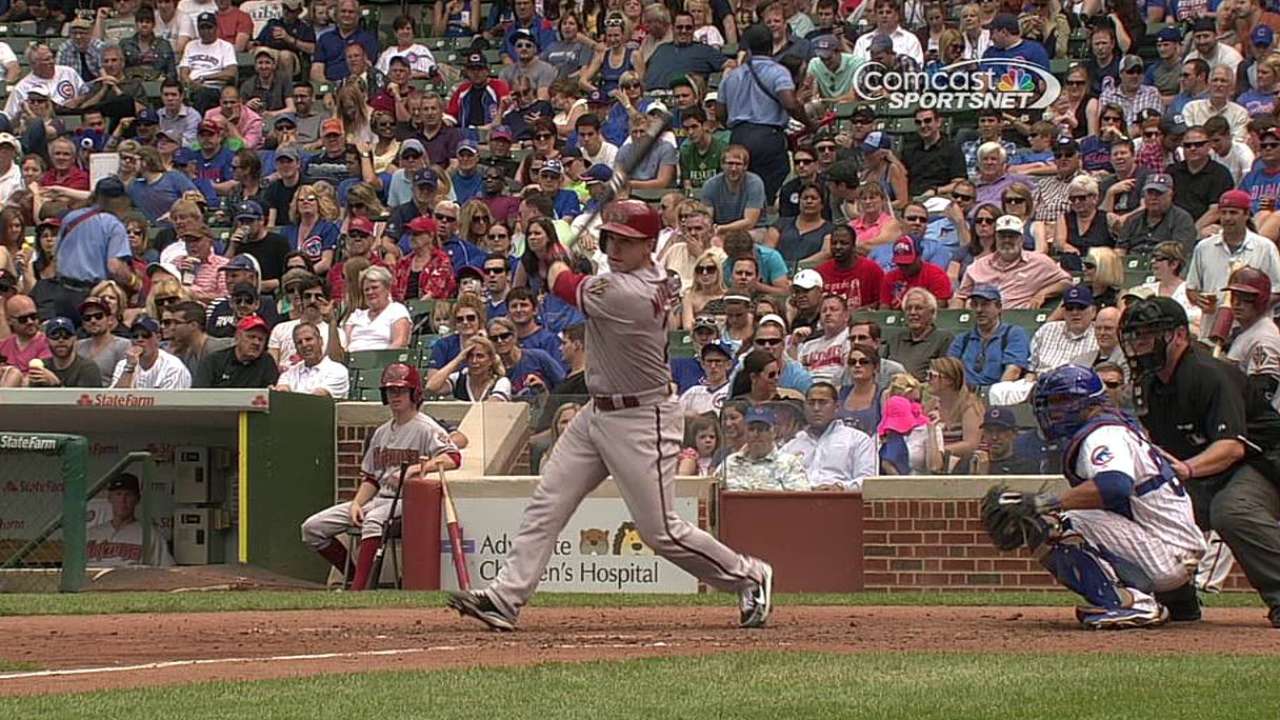 CHICAGO -- Miguel Montero hit fourth Friday for the first time since May 7 as D-backs manager Kirk Gibson continued to try to find a way to get his slumping catcher going.
Montero, who went 2-for-4 with an RBI double in a 7-2 loss to the Cubs, has shown some positive signs at the plate lately.
Since bottoming out at .180 on May 7, Montero had been 7-for-28 entering Friday. That's just a .250 mark, but with as tough as his start has been, any progress is helpful.
With third baseman Eric Chavez joining slugger Aaron Hill on the disabled list, Arizona is desperate for some production in the cleanup spot.
"At some point, he has to perform," Gibson said of Montero. "The team needs him. He hit for us there last year. He's capable of doing it. He's going to have the opportunity to do that today with Chavy out. We've got to get somebody going. Somebody's got to hit behind [Paul Goldschmidt]. Somebody's got to take responsibility. He's done a great job for us, so there's no reason he can't today."
Gibson said Montero's swing during games has gotten a little long, which could be the cause of his struggles.
"His [batting practice] is good," Gibson said. "He's nice and short in BP, and he gets a little big in the game. He's just got to take his pregame work into the game. It's a tough game. It's a game of cycles. I know it looks easy from where you guys sit and where I sit, but it's not. There's just no guarantees. You can do everything right and not work out."
Steve Gilbert is a reporter for MLB.com. Read his blog, Inside the D-backs, and follow him on Twitter @SteveGilbertMLB. This story was not subject to the approval of Major League Baseball or its clubs.