Bloomquist hits the ground running in return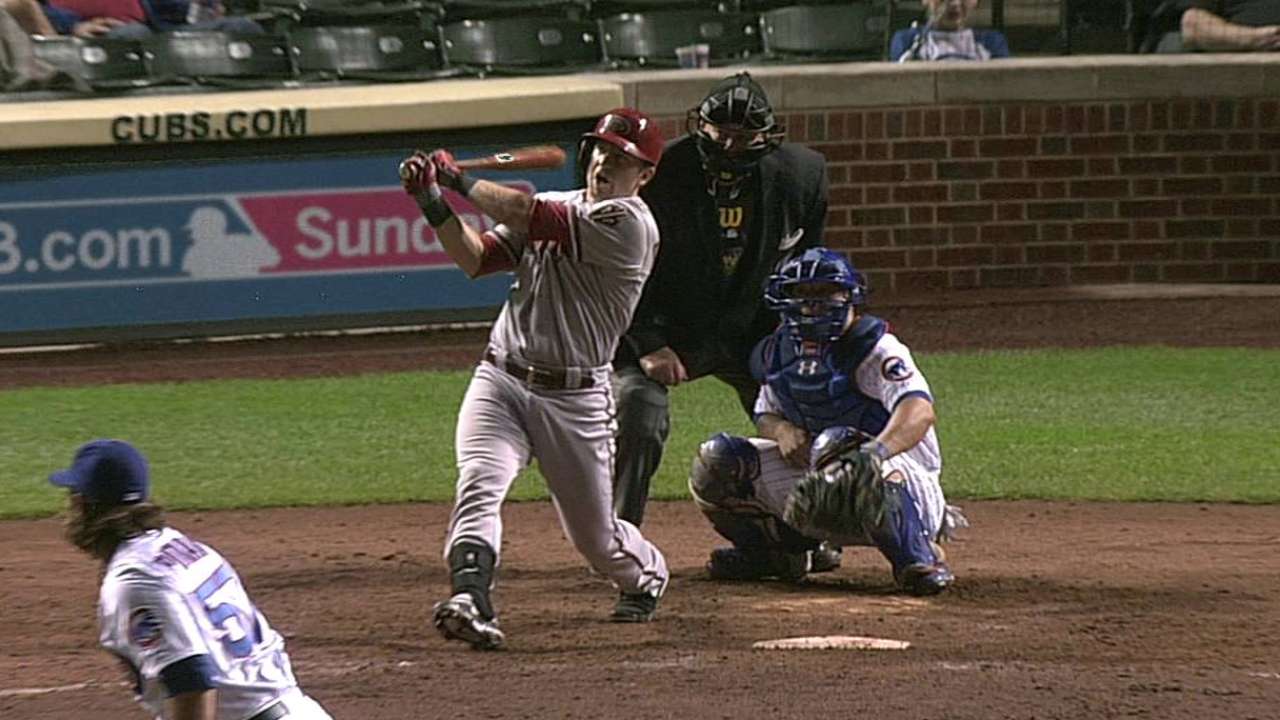 CHICAGO -- Talking about jumping right back into the action.
D-backs shortstop Willie Bloomquist, playing in his first big league game since last Sept. 3, went 3-for-4 with a walk and two runs scored in Saturday's 12-4 victory over the Cubs..
Bloomquist, who was on the disabled list with a strained right intercostal muscle since toward the end of Spring Training, was activated just prior to Friday's game.
"It was fun," Bloomquist said. "I missed it. You have some emotions and some feelings that you haven't had in a while stir up, so it's fun. "
Bloomquist singled to center in his first at-bat.
"I'd be lying if I said the first at-bat I wasn't a little bit more anxious than I have been in a while," Bloomquist said. "I don't want to say it was as much adrenaline as I had in my first big league at-bat, but there was definitely a little bit more than I had in the other ABs yesterday."
D-backs manager Kirk Gibson will try to cautious with Bloomquist and not play him so often that he gets worn down. Gibson wanted to give Bloomquist another start Sunday, but decided against it.
For his part, Bloomquist will continue to try to do what he can to maintain his health.
"Everything I do is trying to prevent injury," Bloomquist said. "That's why you work out, that's why you lift weights, it's why you stretch, it's why you go hot and cold tub every day. Just continue to do all that stuff and try and continue to stay healthy."
Steve Gilbert is a reporter for MLB.com. Read his blog, Inside the D-backs, and follow him on Twitter @SteveGilbertMLB. This story was not subject to the approval of Major League Baseball or its clubs.