Ross to test hip with outfield run on Monday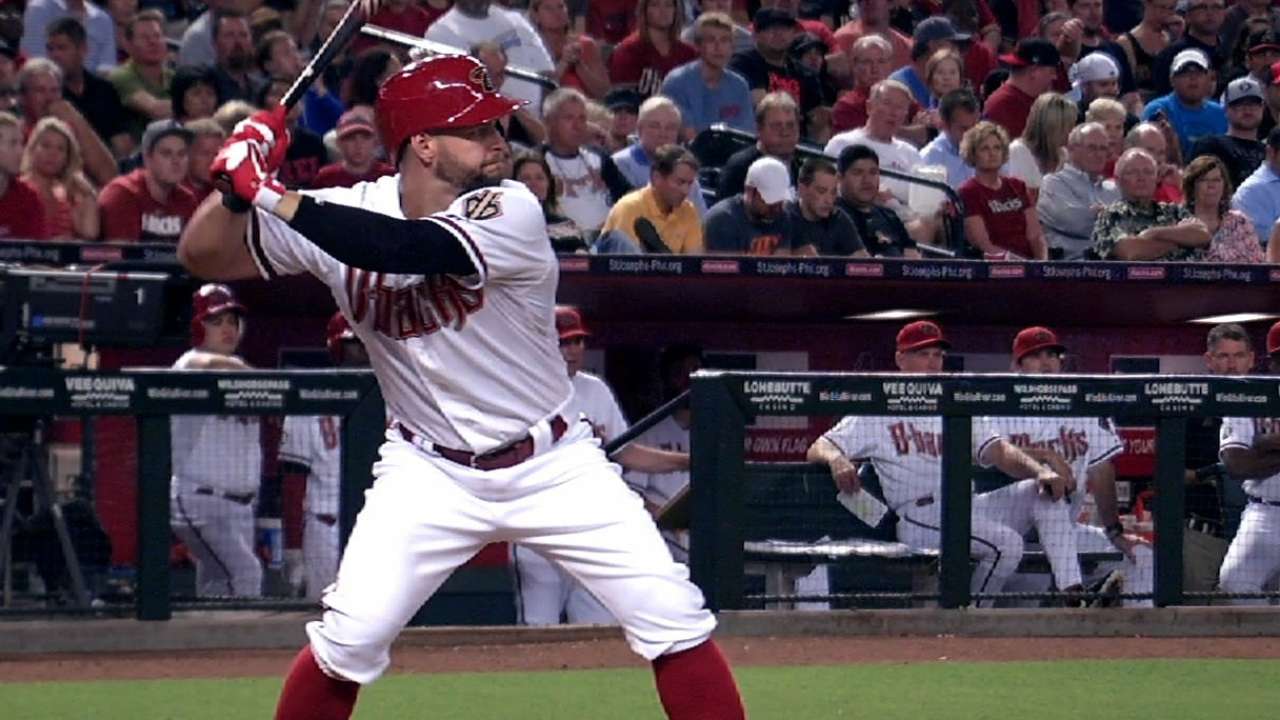 SCOTTSDALE, Ariz. -- Outfielder Cody Ross will take another big step on the road to recovery on Monday when he runs in the outfield for the first time since injuring his right hip six months ago.
"It's a big day," Ross said. "It hasn't been easy, but it's all going well and going in the right direction."
Ross, who sustained a fracture and dislocation of his right hip after tumbling on his way to first base in a game against the Mets on Aug. 11, has been cleared for most Spring Training activities and is working out on an anti-gravity treadmill.
The veteran has jogged lightly in the outfield and said he hopes to be sprinting at full speed in a few weeks.
"It's all been positive so far," he said. "I just kind of go on what [the training staff] tells me. It's a stepping stone to get to a point where I am sprinting. It's hard to speculate."
Ross participated in two batting practice sessions on Saturday, including live batting practice against top pitching prospect Archie Bradley, as well as a few defensive drills. He remains hopeful he'll be ready for the team's home opener at Chase Field on March 31.
"He's very close and he's moving around very good," D-backs manager Kirk Gibson said. "He should be happy about that because we all are. We really didn't know where he would be when he had the injury and how he would respond, but he's been really good."
Jesse Sanchez is a national reporter for MLB.com. Follow him on Twitter @JesseSanchezMLB. This story was not subject to the approval of Major League Baseball or its clubs.