Cahill giving D-backs reason to be optimistic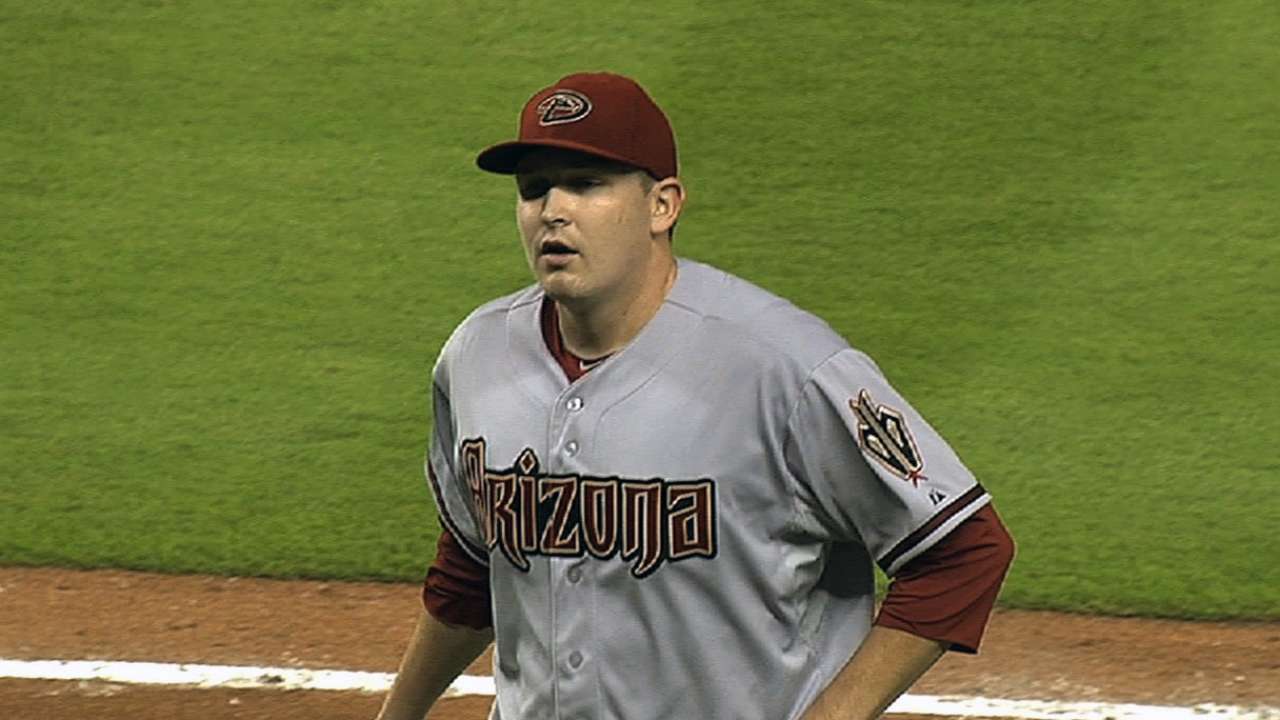 SCOTTSDALE, Ariz. -- In his live batting-practice sessions and simulated games this spring, D-backs right-hander Trevor Cahill has had two of his pitches working each time out.
Just not the same two. And at this point in Spring Training, he's OK with that.
"I feel like, right now early in spring, you're just trying to have at least two pitches," he said. "Obviously fastball command and then, like today, I was getting my curveball over for strikes, and last time my changeup was good. So as long as you have two pitches each time out as the games start, maybe you can kind of put them all together."
That his fastball command has been solid is a good sign for the D-backs, who are counting on a bounceback season from Cahill.
The next step will be putting all three of his pitches together for the Cactus League season as he tries to reverse a trend of poor outings over his first couple of games each spring.
"I think a lot of it for me is the whole adrenaline thing," Cahill said, referring to the fact that pitching in an exhibition game provides more adrenaline than live batting practice. "I feel like for me that's never been a good thing. I pitch better when I'm just out there having fun and relaxed, because I just have to relax and just let my stuff work and not to overthrow or do too much. When I have more intensity, I tend to overthrow and try to strike everybody out I guess."
With the early start to Spring Training this year, D-backs pitchers have gotten more work in prior to games than they have in past years.
"We've been throwing a lot longer, so I should be a lot more ready this year going in," Cahill said.
Steve Gilbert is a reporter for MLB.com. Read his blog, Inside the D-backs, and follow him on Twitter @SteveGilbertMLB. This story was not subject to the approval of Major League Baseball or its clubs.