Results elude Cahill in forgettable outing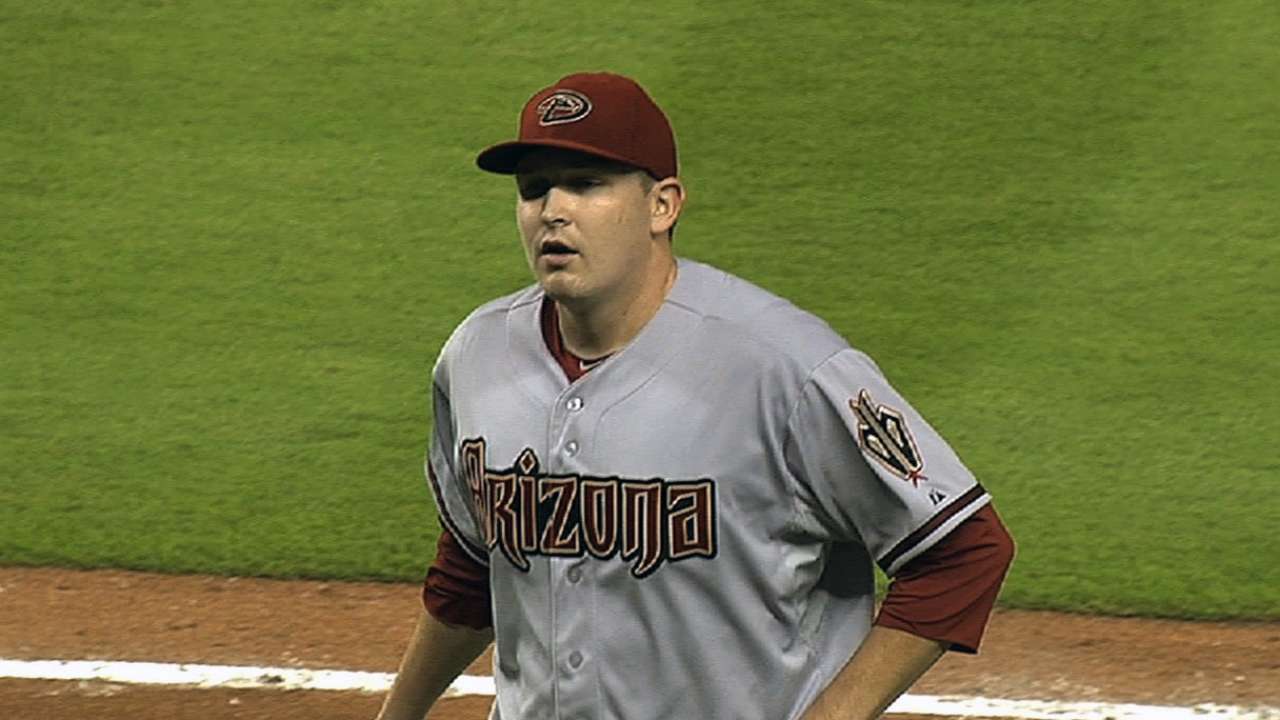 SCOTTSDALE, Ariz. -- Trevor Cahill tried to look at the bright side after a disappointing start Thursday against the A's.
"You want the results, but I was at least able to maintain the same mechanics," Cahill said. "If you want to take something positive away, that's the one thing I can think of."
Cahill allowed six runs on eight hits over three innings in what ended as an 8-8 tie with Oakland.
"They're a good team; they swing the bats well," D-backs manager Kirk Gibson said. "If you don't pitch them good, they tag you, and they did. Trevor didn't make the pitches that he needed to make, didn't really follow the game plan we had talked about. He wasn't able to execute it, so it was one of those days. He wasn't very sharp today."
The performance does not affect Cahill's status for the regular season. He was tabbed by Gibson to start the second game of two to be played against the Dodgers in Sydney, Australia.
"He's starting in Australia," Gibson said. "I'm not worried about it."
Cahill will get two more starts before the team departs for Australia.
"I think going in I kind of worried about mechanics," Cahill said. "I felt good on that front. The results, you definitely want; you want to see it translate. But it wasn't there today. I'll kind of regroup and work on some stuff for five days from now."
Steve Gilbert is a reporter for MLB.com. Follow him on Twitter @SteveGilbertMLB. This story was not subject to the approval of Major League Baseball or its clubs.