Arroyo expresses frustration over ailing back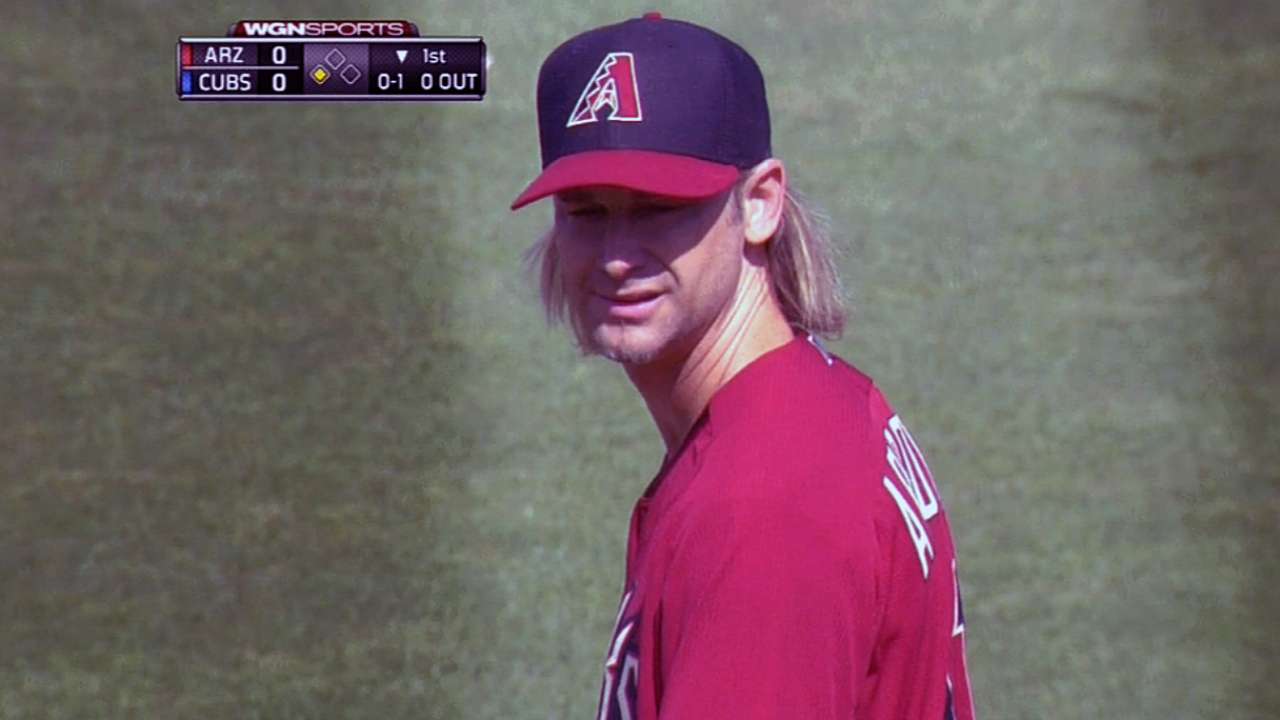 SCOTTSDALE, Ariz. -- Monday was not a good one for Bronson Arroyo.
The D-backs right-hander played catch for the third day in a row, but unlike Sunday, when his injured back felt better, it was more like Saturday, when he was stiff.
"We're trying a million things," said Arroyo, who was scratched from his start last Tuesday and diagnosed with a bulging disk.
Arroyo is still hopeful that he can throw a bullpen session Wednesday, which would put him on track to be ready for the regular season.
"The longer it goes on, the more he gets pushed back," D-backs manager Kirk Gibson said. "We'll wait and see. It's been slow."
And that pace is wearing on Arroyo.
"It's driving me nuts today to tell you the truth," he said. "Everybody around here is like no hurry, no hurry, but I've got a time clock in my head, and to me, it's like a time bomb going off if I don't get this thing right."
Arroyo has never had to miss a regular-season start due to injury, so the thought of opening the season on the disabled list is not one he wants to entertain.
"It's a huge deal to me," he said. "I've played this game for the last 20 years without having to bow out. I'll know when there's a day where I've got it and it's like, 'All right, I'm good.' If I can throw and get after it, it will be like, 'OK, I weathered the storm.' But right now, I'm not there yet."
And the clock is ticking.
Steve Gilbert is a reporter for MLB.com. Read his blog, Inside the D-backs, and follow him on Twitter @SteveGilbertMLB. This story was not subject to the approval of Major League Baseball or its clubs.