Shortstop battle likely to continue Down Under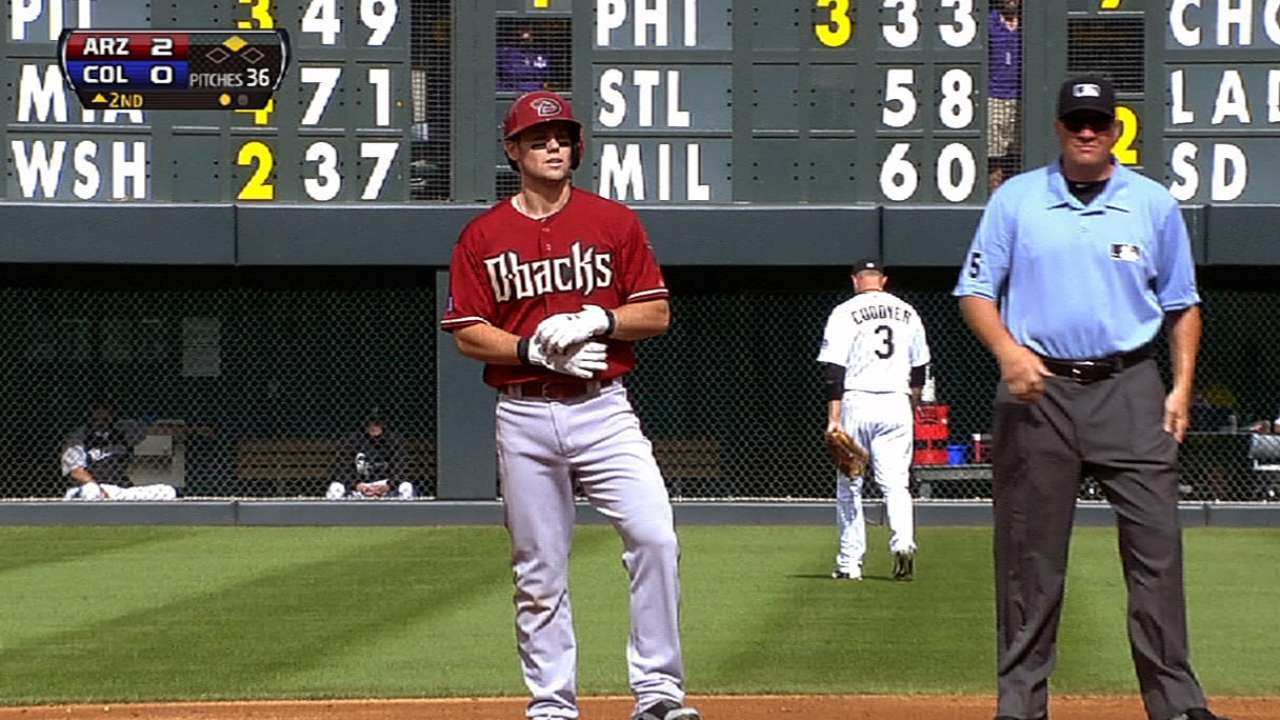 SCOTTSDALE, Ariz. -- It turns out the battle for the job of starting shortstop might not be settled before the D-backs open the 2014 season in Sydney, Australia, after all.
D-backs manager Kirk Gibson said Tuesday that the team would most likely carry both Didi Gregorius and Chris Owings for the March 22-23 series with the Dodgers.
Because the two teams are beginning the season earlier than usual, they will get to have 28-man rosters for the series.
"I think probably we're looking at taking both of them to Australia, along with Penny," Gibson said referring to Cliff Pennington, who figures to back up the shortstop who wins the job. "You look at it in two phases, Australia and beyond. So we're on Australia right now."
The D-backs will reset their roster at 25 for their March 31 re-opener of the regular season.
That is when the D-backs will most likely choose between Gregorius and Owings, with the one who does not win the job ticketed for Triple-A.
Arizona general manager Kevin Towers has said he does not want one of the young shortstops sitting on the bench and would prefer that whoever does not win the job get consistent at-bats in the Minors.
Steve Gilbert is a reporter for MLB.com. Follow him on Twitter @SteveGilbertMLB. This story was not subject to the approval of Major League Baseball or its clubs.