Cahill still sore, but on schedule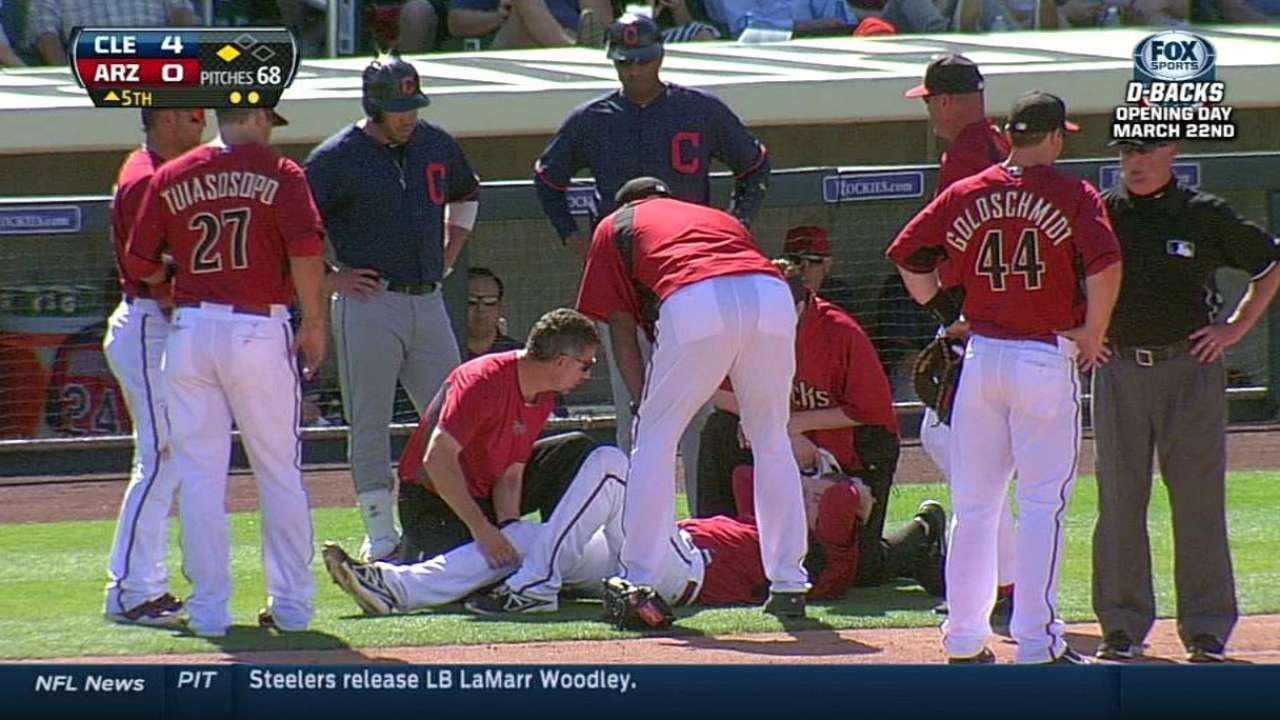 SCOTTSDALE, Ariz. -- When D-backs pitcher Trevor Cahill woke up Wednesday morning, the first thing he did was assess how his right knee felt.
"I got up, and I was like, 'Not bad,'" Cahill said.
During Tuesday's Cactus League game against the Indians, Cahill was late getting over to cover first base, and while reaching for the bag with his right leg, he jammed his knee. He immediately fell to the ground, and his teammates feared the worst.
After a few minutes, though, Cahill was able to walk off the field.
"When it happened, I was like, 'Oh, it's something structural and there goes the season,'" Cahill said. "But after I lay there for a second, I was like, 'All right.'
"It wasn't anything structural, so if anything it will just be a little sore, nothing serious."
Cahill played catch Wednesday, but whether he throws his scheduled between-start bullpen session Thursday is up in the air.
"We'll see how he comes in tomorrow," D-backs manager Kirk Gibson said on Wednesday.
As of right now, Cahill is still scheduled to start Sunday against the Brewers and again one week later in the second game of the Opening Series with the Dodgers in Sydney, Australia.
Gibson said the team would have time right up until it leaves Sunday night for Australia to decide whether Cahill will start against the Dodgers.
Steve Gilbert is a reporter for MLB.com. Read his blog, Inside the D-backs, and follow him on Twitter @SteveGilbertMLB. This story was not subject to the approval of Major League Baseball or its clubs.