Bradley has command issues vs. Mariners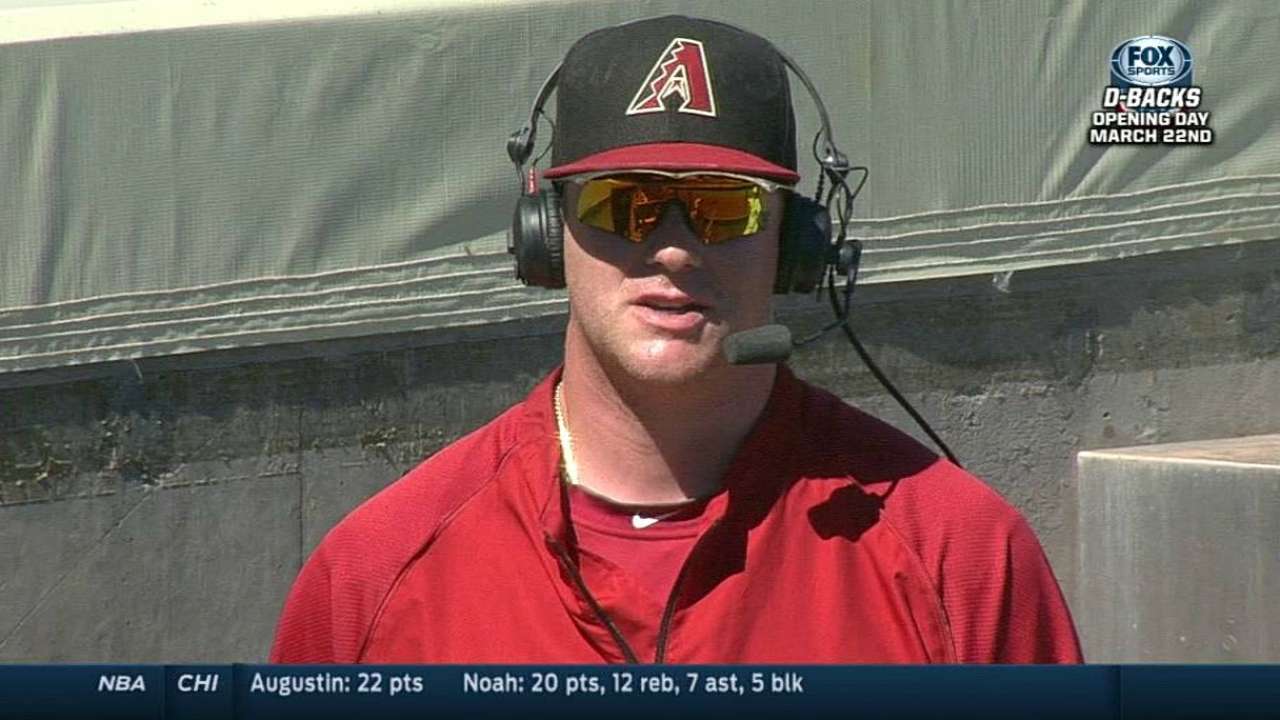 SCOTTSDALE, Ariz. -- Archie Bradley was hitting his spots while warming up in the bullpen, but when the game started, it was a different story.
Bradley allowed four runs on five hits and walked two while striking out one over two innings of work Thursday against the Mariners.
"In the 'pen, I felt good," Bradley said. "I was throwing strikes. I really felt good with where I was at and then at the start of the game just lost it. It's never good when you're throwing 90 percent of your pitches out of the stretch. Just never could find consistency or really get comfortable. Just could never find a good spot and get where I felt good throwing the ball."
It was the first rough outing of the spring for Bradley, ranked by MLB.com as the top pitching prospect in baseball. In two previous starts, he had not allowed a run in 6 1/3 innings.
"He didn't have it," D-backs manager Kirk Gibson said. "Actually a little bit of humble pie today maybe. Struggled with his command. You're going to have those days, and hopefully he'll learn something from it. He should benefit from it."
It sure sounded like Bradley did.
"Any time you're having to work behind in the count is never good, and I just couldn't ever get that first pitch over and it seemed like every batter I was working from behind," Bradley said. "You're not going to have a lot of success when you do that."
Bradley's next outing will come March 21 against Team Australia in Sydney.
With starter Bronson Arroyo's status for Opening Day in doubt, Bradley remains a candidate to start the year in the rotation.
"I know what I need to work on going into my bullpen and now I've got to get ready for Australia," Bradley said.
Steve Gilbert is a reporter for MLB.com. Read his blog, Inside the D-backs, and follow him on Twitter @SteveGilbertMLB. This story was not subject to the approval of Major League Baseball or its clubs.