Delgado's future as starter remains unclear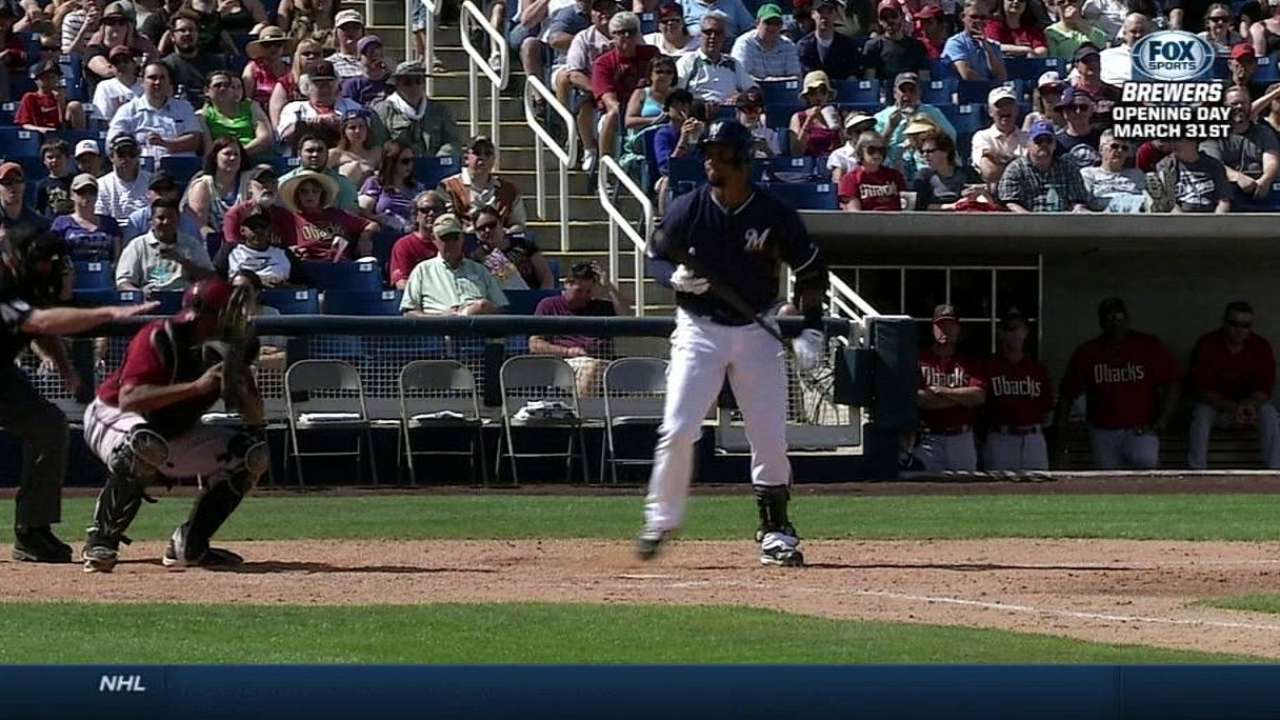 PHOENIX, Ariz. -- Randall Delgado knows that he'll be heading to Australia as part of the D-backs' pitching staff, but his immediate future as a starter remains up in the air.
Delgado pitched four innings as the starter in Friday's game against the Brewers, allowing two runs on a homer by Jonathan Lucroy among a total of five hits while striking out three and walking none. The 24-year-old is stretching out far enough to be a starter, but especially with veteran Bronson Arroyo taking a turn for the better, there might not be room for him in the rotation.
"You just have to be prepared for everything. You never know what's going to happen," Delgado said. "I have to be ready for both. Even if they tell me if I'm going to be in the bullpen for sure, you never know what can happen."
D-backs manager Kirk Gibson would have liked to have seen a little bit more from Delgado in Friday's outing.
"He threw the ball OK, but he's got to command the zone better, he just has to do it," Gibson said. "With his changeup he's trying to get ahead in the count and he's trying to make the perfect pitch instead of just throwing it and letting it do what it does."
John Schlegel is a national reporter for MLB.com. You can follow him on Twitter at @JohnSchlegelMLB. This story was not subject to the approval of Major League Baseball or its clubs.