Arroyo's stiff back feeling better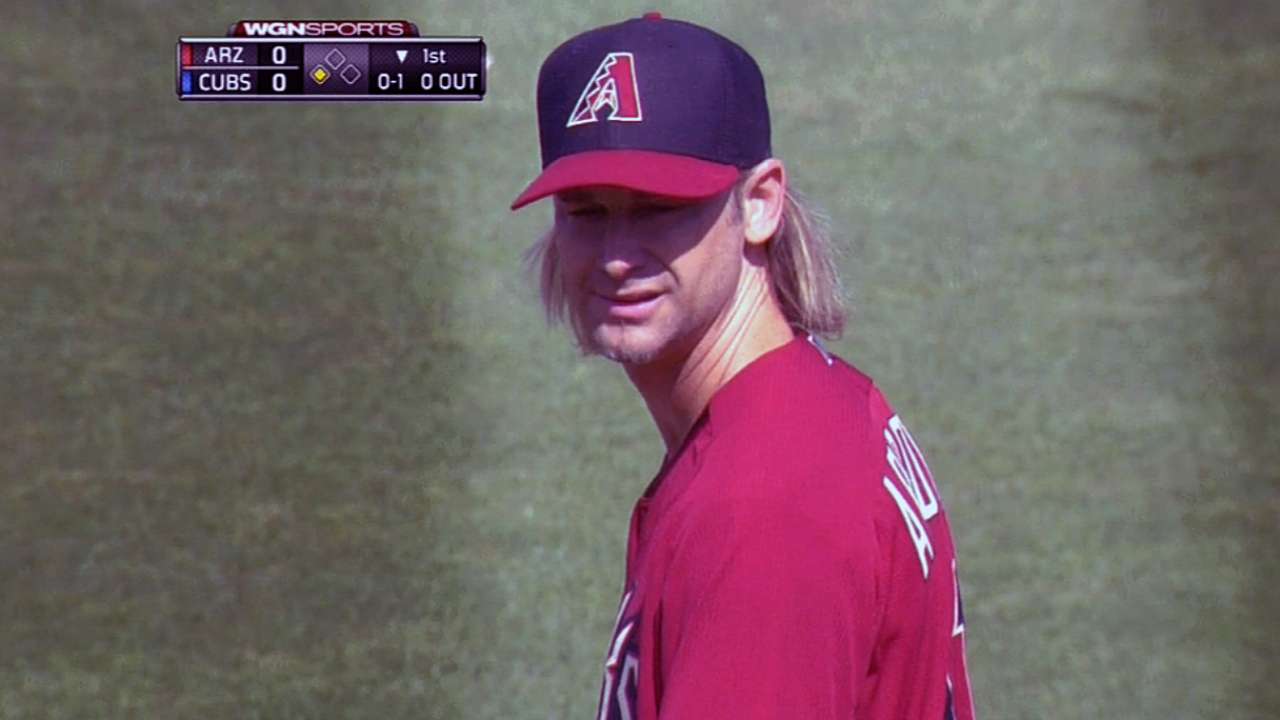 PHOENIX -- The news on veteran starter Bronson Arroyo was good Friday, although the conclusion of this mid-spring episode of back stiffness won't be known for sure for a couple of weeks.
D-backs manager Kirk Gibson said Arroyo was feeling much better when he arrived at the team's facility Friday morning, and the skipper could see that just by looking at him.
"You can tell he knows it feels better just by his attitude and the way he's carrying himself around," Gibson said.
Whether that means Arroyo, who has yet to be placed on the disabled list in his 14 years in the Majors, will start the season healthy and part of the rotation to begin the season remains an unanswered question for Gibson.
"We're not thinking about that," Gibson said. "We're just thinking about getting him back into throwing, getting him a bullpen and building up from there and see how he's progressing."
At least he's headed in the right direction. For his part, D-backs general manager Kevin Towers is taking the "positive approach" and thinking that Arroyo will be ready to start the season as part of the active roster.
"I mean, he's never been on the DL, so I don't anticipate him being on the DL," Towers said. "So he'll either start one of the games against the Giants or the first game against Colorado. I think a lot will depend on how our rotation falls, how he's feeling, what his pitch count is up to. I think he's certainly got enough time, even if it's for the Colorado series, to get two or three outings and get close to 75 pitches."
John Schlegel is a national reporter for MLB.com. You can follow him on Twitter at @JohnSchlegelMLB. This story was not subject to the approval of Major League Baseball or its clubs.