Time winding down for Arroyo to avoid DL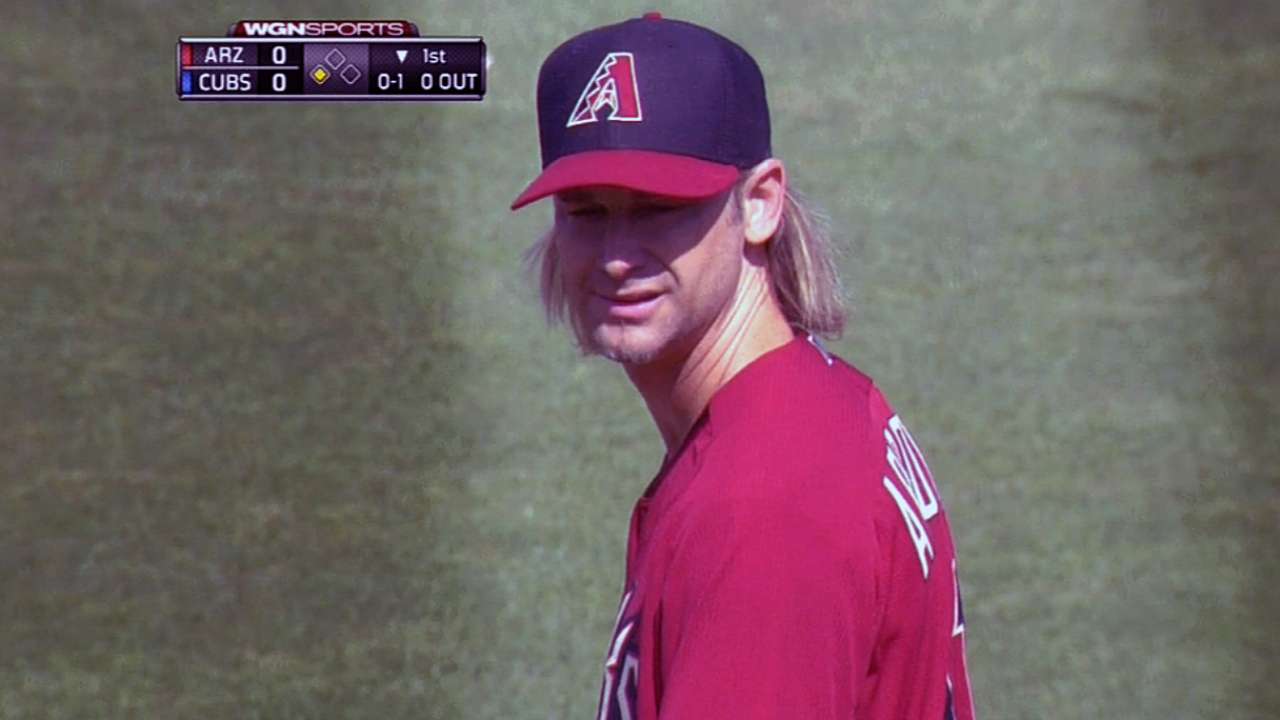 SCOTTSDALE, Ariz. -- Bronson Arroyo has been a Major League pitcher long enough and he has been through back issues enough times to know that he should be on track to start the season in the D-backs rotation, barring any more setbacks.
"I'm feeling pretty good, but I'm only throwing long toss," said Arroyo, who played catch at 105 feet Friday. "I haven't pitched in a game here but the pain's gone away. I've been dealing with the same problem for 13 years, so it's not like it's something new to me. It was just a little worse this time."
The one thing Arroyo knows for sure is that he can't afford a setback as he prepares for the season. He's slated for a simulated game on Wednesday, then a Minor League outing on March 24, followed by his first game action against Major League hitters in the D-backs' final exhibition game March 29 against the Cubs at Chase Field, assuming all goes well.
And that's all he'd need to be ready to pitch either in the finale of the four-game Giants series to open the home schedule on April 3, or the first game of the weekend set with the Rockies.
"As long as I can get to where I feel good throwing like five innings, then the adrenaline can get you through that sixth or seventh inning," said Arroyo. "But I'm definitely a bit pressed on time. ... We're pretty much down to days where everything needs to be in order now."
Otherwise, a first for Arroyo would be in order -- a trip to the disabled list, which is something he has avoided his entire Major League career.
Said Arroyo: "The DL? I don't even know what that is. I'm not looking forward to being introduced to a new product at age 37."
John Schlegel is a national reporter for MLB.com. You can follow him on Twitter at @JohnSchlegelMLB. This story was not subject to the approval of Major League Baseball or its clubs.