Battling excitement, Cahill gets in final work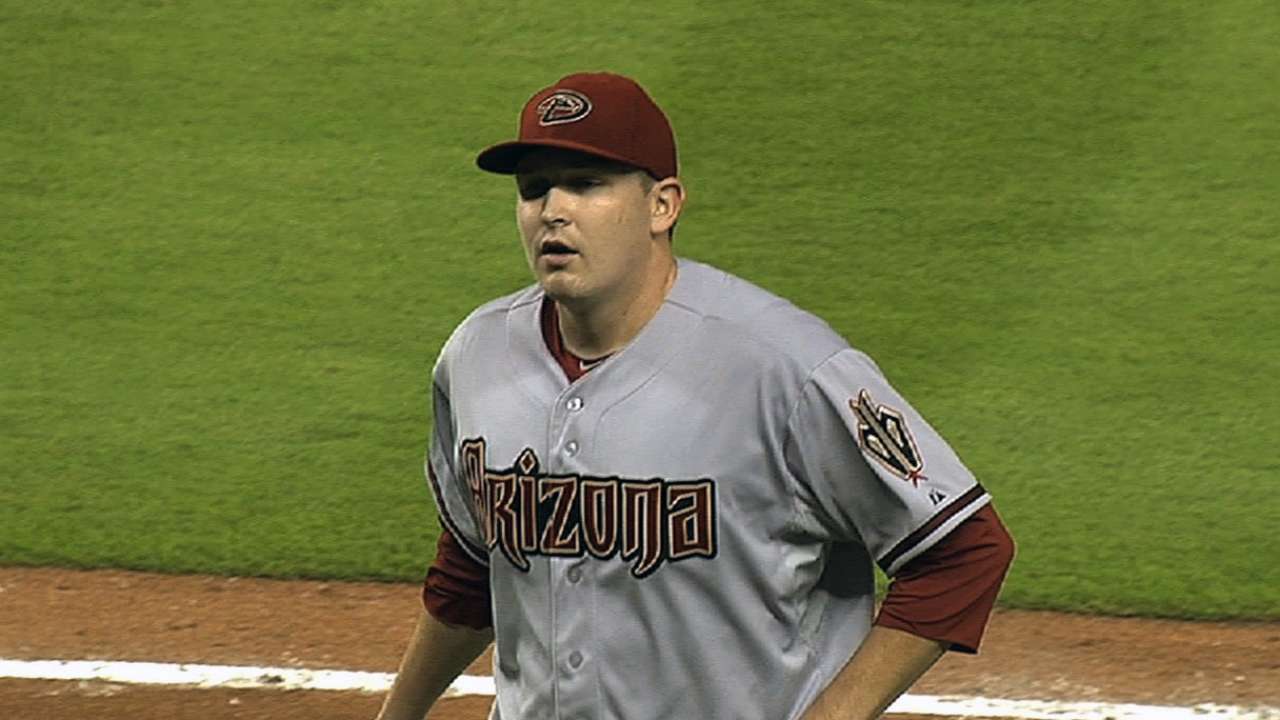 SCOTTSDALE, Ariz. -- Like most of those in D-backs camp on Sunday, Trevor Cahill had not gotten a lot of sleep the night before, and he arrived at camp excited about getting on a plane shortly after the game to travel to Australia.
But Cahill had one more Cactus League start, so he had to make sure he shifted into game mode for at least a couple of hours more.
"I was up all night packing, and coming in here everybody's thinking about it," Cahill said of the anticipation heading into the Opening Series against the Dodgers in Sydney. "It's tough, but I needed to get my work in, and I had some stuff I had to work on.
"I haven't been throwing that great. The mental focus was the tough part, because you're looking ahead and everybody else is looking ahead, but I was able to get what I wanted out of it."
The main thing Cahill did in his five-inning start was to get his changeup working a little bit better. It is his No. 2 pitch after his sinker, and he had been struggling with it this spring. He allowed a homer to Khris Davis on it Sunday, but he said that he got a better feel for the off-speed pitch afterward.
That was also among the things D-backs manager Kirk Gibson wanted to see out of Cahill, who had been asked to work on a few aspects of his game this spring.
"I thought with his sinker he was much more consistent, and his changeup is coming; he threw more balls on both sides of the plate," Gibson said.
And, most important of all, Cahill came out of Sunday's start, a 6-5 D-backs win against the Brewers, right knee from his previous start and a sore spot on his throwing arm from being hit by a pitch in a bunting drill two days ago.
John Schlegel is a national reporter for MLB.com. You can follow him on Twitter at @JohnSchlegelMLB. This story was not subject to the approval of Major League Baseball or its clubs.