Injury puts Miley in position to start opener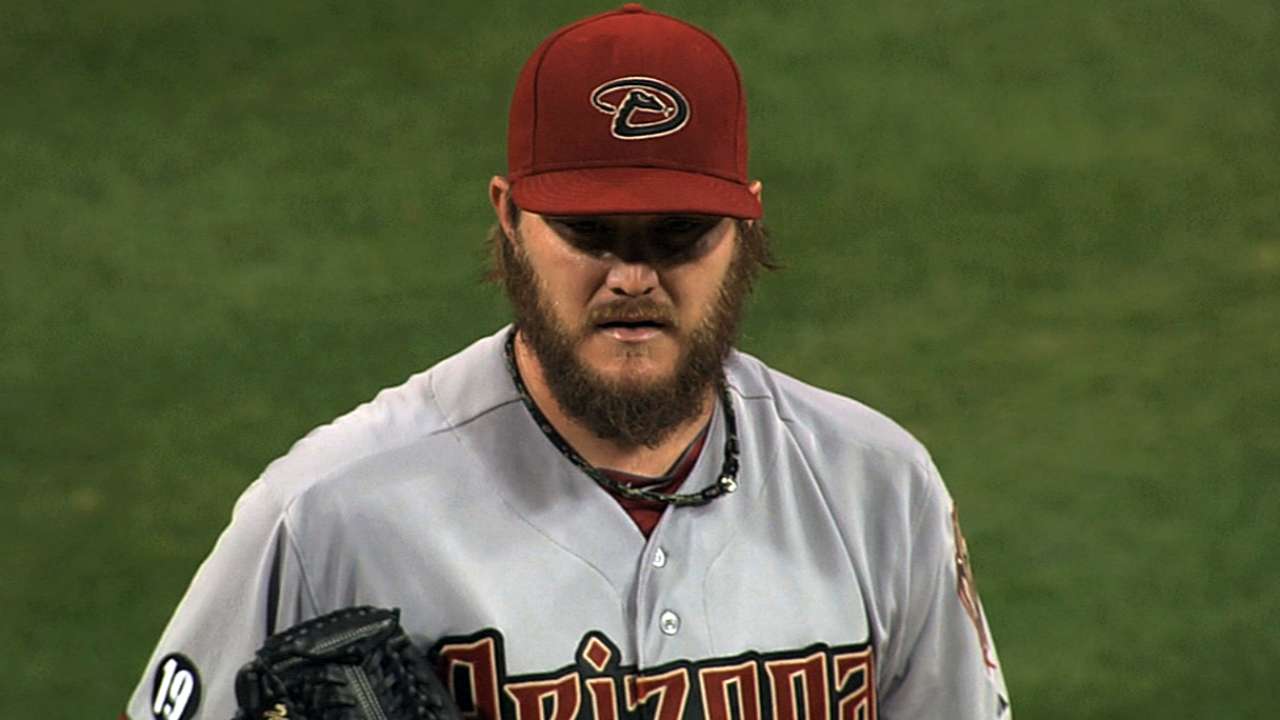 SCOTTSDALE, Ariz. -- This is not at all the way Wade Miley wanted to make the traveling party to Australia, nor is it how he wanted to get his first start of the 2014 regular season.
But the fact of the matter now is that Miley will throw the first pitch of the regular season when he takes the ball for the first game of the Opening Series in Sydney, Australia, next weekend against the Dodgers.
He replaces fellow left-hander Patrick Corbin, who sustained a partial tear to his ulnar collateral ligament and will stay in the U.S. to get a second opinion on the diagnosis and determine for certain whether he needs Tommy John surgery.
"Obviously you never want to see anything like that happen with any of your teammates," Miley said. "It's unfortunate. He's a big part of this team. … It's just something you've got to deal with, and you've got to move on."
For Miley, the first step in that direction was to get moving on preparations for a trip halfway around the world. Miley had been slated to be one of three D-backs starters not to travel, but that all changed with the sudden nature of Corbin's injury, so Miley was not exactly prepared.
"Zero percent packed," he said Sunday.
The 27-year-old entering his third full season in the Majors got the word Saturday night that Corbin would not make the trip, so his wife, Katy, spent much of the night making arrangements so both could make the voyage.
"She's been a trouper," he said. "She's up moving around at 3 o'clock this morning while I was trying to sleep, getting a few things together. She's still getting things together right now. She'll be on Australian sleep time right out of the gate."
This spring, Miley has put together good results while building up his arm for the long season ahead. Through three Cactus League starts, he had allowed just three runs (two earned) on 12 hits, striking out 11 while walking three.
Miley had been scheduled to keep sharp in Minor League games while the team was Down Under, but he will now draw the first regular-season assignment.
"We just thought he was the best choice, just as far as the way he's throwing the ball, and we feel like he's built up enough," manager Kirk Gibson said.
John Schlegel is a national reporter for MLB.com. You can follow him on Twitter at @JohnSchlegelMLB. This story was not subject to the approval of Major League Baseball or its clubs.