Aussie Rowland-Smith shows off hometown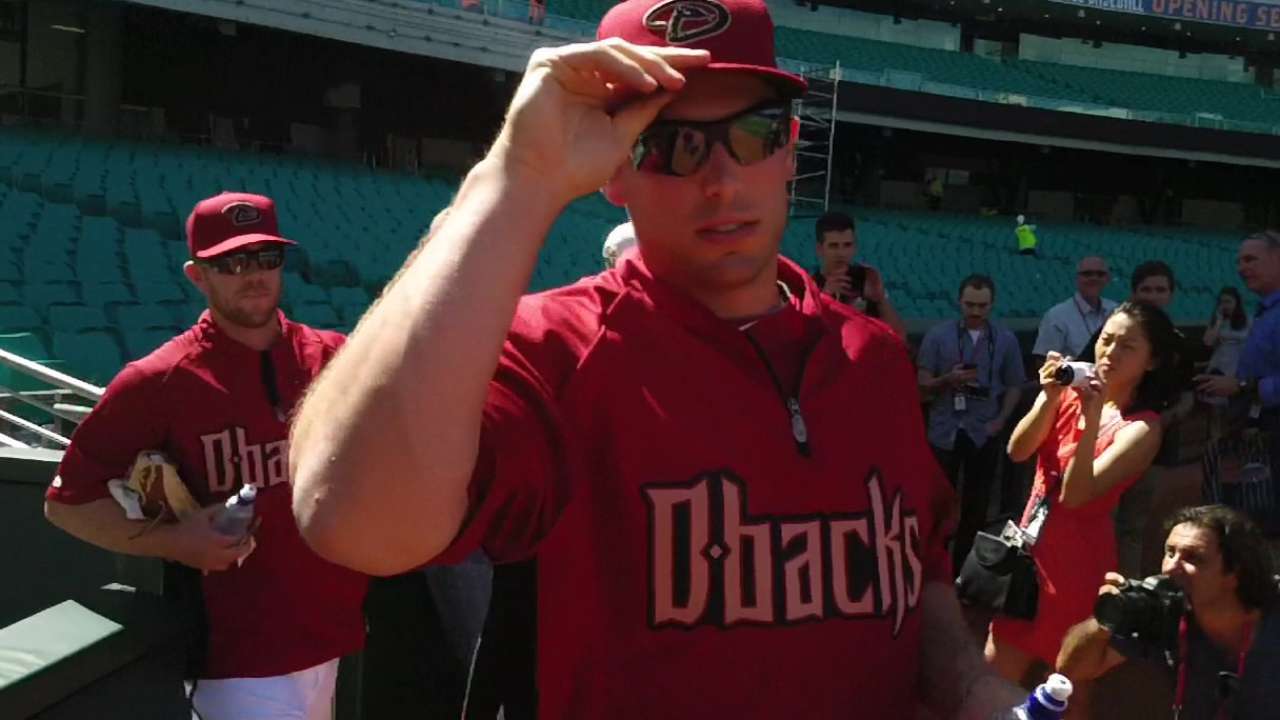 SYDNEY -- Ryan Rowland-Smith was a man very much in demand Tuesday.
The D-backs left-hander returned to the city of his birth in the wee hours of the morning, and he found himself playing tour guide on the bus ride from the hotel to the Sydney Cricket Ground for the team's practice.
"Driving here, everyone was asking even the simple stuff," he said. "And stuff I didn't know the answer to, I just made stuff up."
The last time Rowland-Smith was at the stadium, he was a kid, and he and his dad sat up in the nosebleed section.
On Thursday, Rowland-Smith will be on the field pitching for the Australian national team against the Dodgers, and he might see action the following night for the D-backs against Team Australia.
The stadium has changed quite a bit since Rowland-Smith was last there.
"It looks amazing," he said. "It fits the unique dimensions of a baseball field a lot better than I thought. I was expecting maybe a situation where the seats would be far back, but no. This is amazing. It looks legitimate like a baseball field."
Rowland-Smith did have some tips for his teammates for their off time this week.
"As long as guys can get out of the tour buses and try to experience a little bit of the real Australian culture away from all this," Rowland-Smith said. "They will love it."
Steve Gilbert is a reporter for MLB.com. Read his blog, Inside the D-backs, and follow him on Twitter @SteveGilbertMLB. This story was not subject to the approval of Major League Baseball or its clubs.