D-backs wait to decide on backup catcher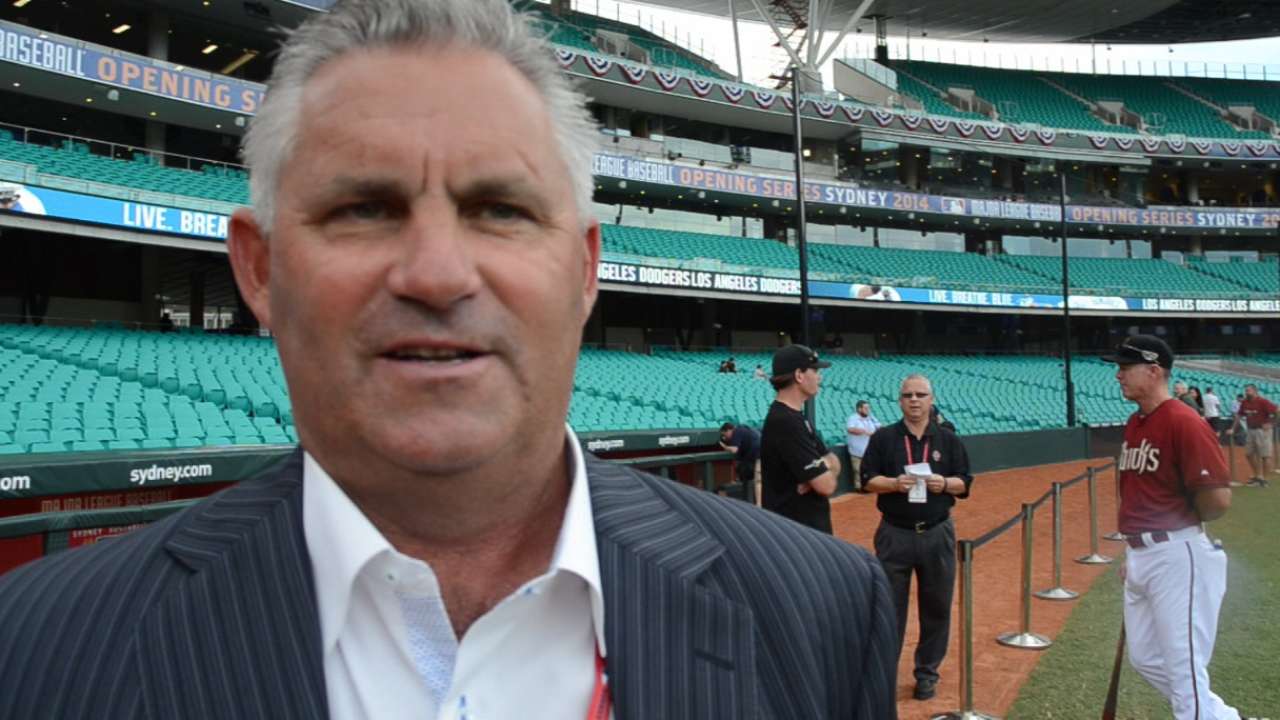 SYDNEY -- Tuffy Gosewisch was on the Opening Day roster as the D-backs' backup catcher, but the battle for the job will continue once the team returns to Arizona next week.
Gosewisch was already on the 40-man roster, while veteran Henry Blanco was not, which was one of the factors working in Gosewisch's favor. Had the team put Blanco on the roster, his contract would have become guaranteed for the entire season.
This way, the D-backs maintain their options heading into the March 31 stateside opener against the Giants.
"Tuffy's been playing very well right now," D-backs GM Kevin Towers said. "If you add Henry you kind of lose a little of your flexibility. We have another week to kind of evaluate things and decide what we do before the Giants series, and then we're kind of locked in if we go with Henry at that time. It buys us a little more time before we have to make a decision. We felt we needed a little more time to figure out which way we wanted to go."
This is Gosewisch's first Opening Day in the big leagues. The 30-year-old made his big league debut last year after more than eight years in the Minors.
"It's only been about 10 minutes since I found out, so it's kind of hard to put into words," Gosewisch said just prior to the D-backs' scheduled matchup with the Dodgers at Sydney Cricket Ground. "This is the goal of everybody. It took a while, but I couldn't be happier."
Steve Gilbert is a reporter for MLB.com. Read his blog, Inside the D-backs, and follow him on Twitter @SteveGilbertMLB. This story was not subject to the approval of Major League Baseball or its clubs.