Gibsons stay in touch with sons via Internet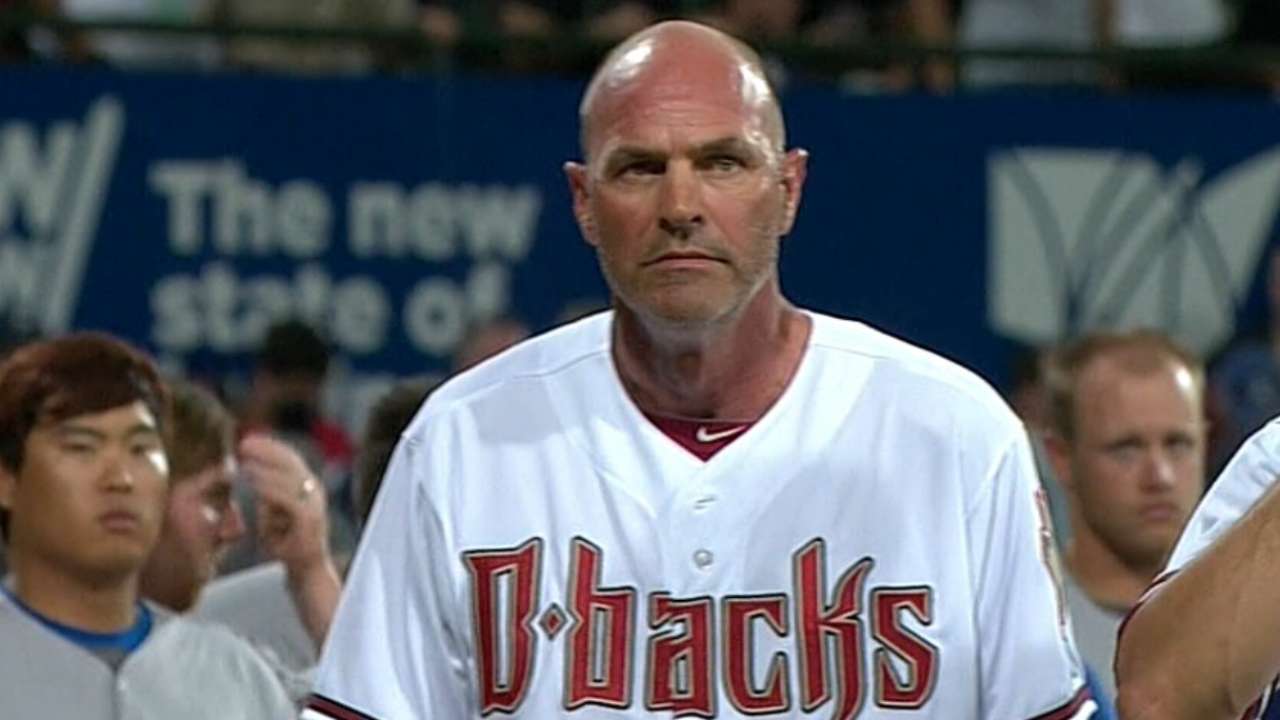 SYDNEY -- D-backs manager Kirk Gibson sat with his wife, Joanne, in their hotel room the morning of the season opener against the Dodgers watching his two sons play.
Kevin Gibson was playing for the University of Wisconsin - Stevens Point in the Division III Hockey Frozen Four.
Meanwhile, Cam Gibson was playing baseball for Michigan State University against Ohio State.
"We had two computers open watching them both," Gibson said. "The Internet [connection] at the hotel went out at one point, so we bootlegged another signal."
Both sons played well, and Kirk was hoping to catch a bit of Kevin in the championship game.
Steve Gilbert is a reporter for MLB.com. Read his blog, Inside the D-backs, and follow him on Twitter @SteveGilbertMLB. This story was not subject to the approval of Major League Baseball or its clubs.