Goldschmidt to finance three college scholarships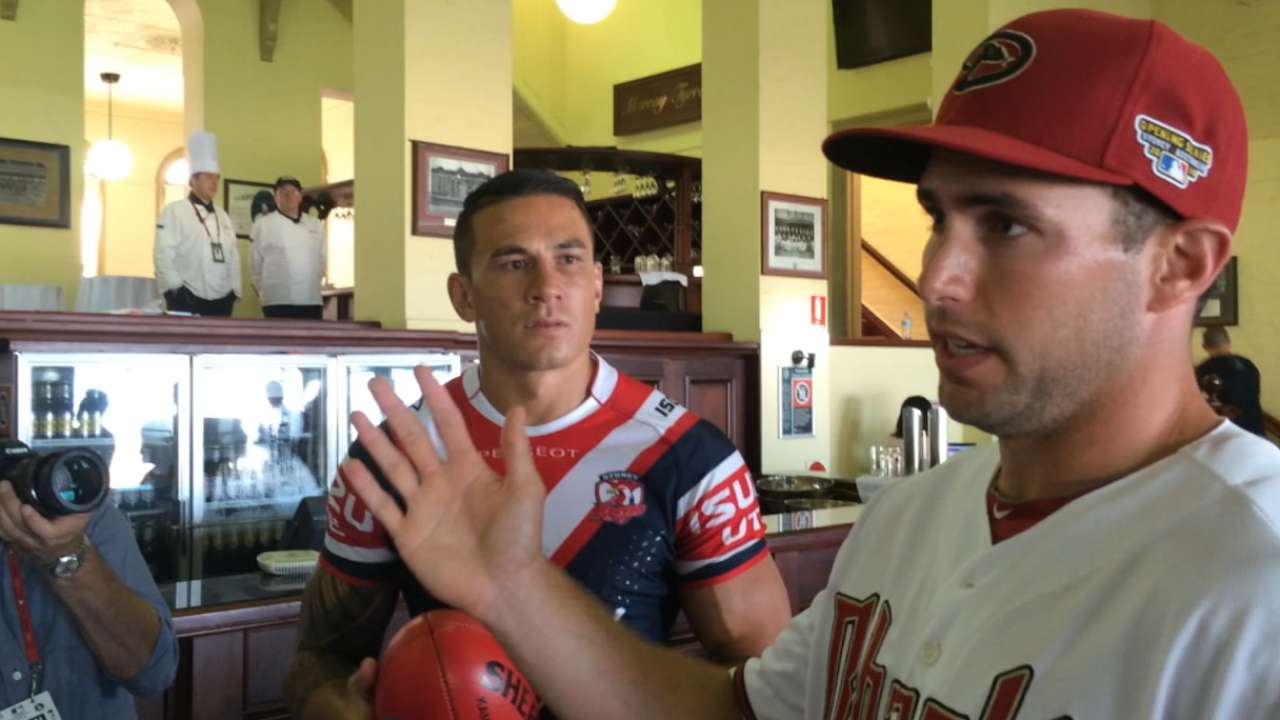 SCOTTSDALE, Ariz. -- Inspired by his time attending the school, recent graduate and D-backs first baseman Paul Goldschmidt announced Wednesday he will finance and help grant three full tuition scholarships for fans to the University of Phoenix.
As part of the Teaming Up For Education program, any Arizona resident pursuing a bachelor's or master's degree can apply for a scholarship at Phoenix.edu/dbacks before the July 1 deadline. From there, a committee, including Goldschmidt, will narrow the maximum 150 qualified applicants down to three. Once chosen, Goldschmidt will present the winners with their scholarships at a future D-backs game.
"After I finished my degree, we bounced around tons of ideas and this was something that just made sense, to help give back," Goldschmidt said. "I'm just happy to be a part of it, and hopefully we're able to help out a few kids and start something that continues for years to come. I want to encourage people to get their school done, whether that means finishing up or starting new."
During his National League MVP-runner up season a year ago, Goldschmidt earned a bachelor's of science degree in management thanks to the flexibility of online classes, often completing assignments as the team traveled from city to city.
Goldschmidt isn't sure yet what he'll be looking for from applicants, but he said it was crucial for him to be a part of the selection process, instead of simply lending his celebrity for the program.
"If I'm going to put my name on the scholarship, I wanted to make sure I could give my opinion along with other people," he said. "You want to make sure it's about something you're passionate about. We'll look at all the applications and hopefully come up with three people that are very deserving.
Steve Gilbert is a reporter for MLB.com. Read his blog, Inside the D-backs, and follow him on Twitter @SteveGilbertMLB. Tyler Emerick is a reporter for MLB.com. This story was not subject to the approval of Major League Baseball or its clubs.