Montero to team with Cards' Motte to fight cancer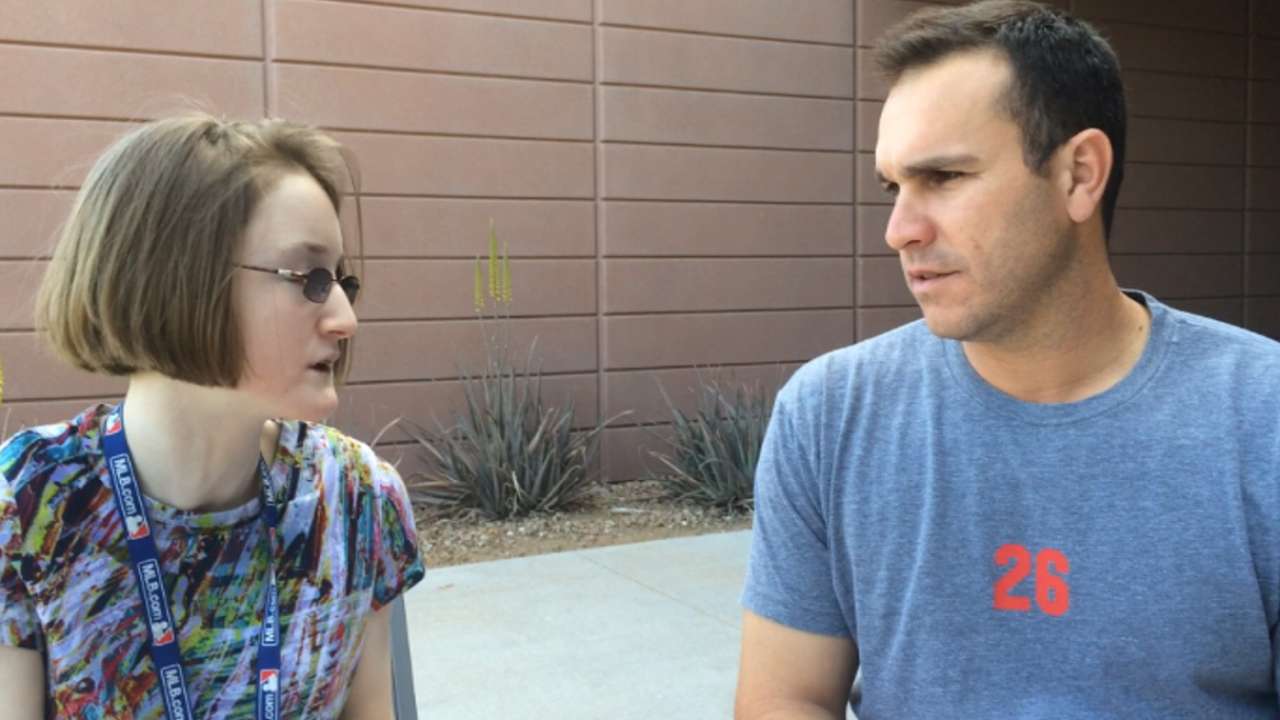 SCOTTSDALE, Ariz. -- Miguel Montero has battled Jason Motte on the field for several years now.
But off the field, the D-backs catcher is joining forces with the Cardinals reliever in his bid to fight cancer.
Montero is one of the 30 players -- one from each team -- who agreed to participate.
The website 108stitches.com went live on March 17, with 108 Stitches showcasing the "Strike Out Cancer" tees in each team's colors. Each is promoted by a different player who agreed to join Motte in a partnership that will benefit multiple charities. Each participating player has chosen a charity that will benefit from the T-shirts sales, and for each shirt sold, $5 will go to the Jason Motte Foundation and $5 to a charity of that player's choice. A full list of recipient charities will be listed on the 108 Stitches website soon, along with a photo of each player rep in his team-colored shirt.
Montero's shirt is black with a red "K" on it.
"At the end of the day, it's about reaching people," Motte said. "Baseball is great and everything, but there are other really important things going on out there that affect a lot of people. Wearing these T-shirts shows people that they're not alone. They're not sitting there doing chemo by themselves where no one cares. People do care, whether it's friends, family or baseball players. There are people who this has touched and this has affected. This is something we're trying to do to get the word out there and try to raise money to help."
Montero, who has teamed up with his wife Vanessa on many charitable projects in Arizona, did not hesitate when asked.
"He [Motte] tweeted at me one time to see if I could help spread it out here and I said, 'Yeah sure, why not?'" Montero said. "Gotta help each other out, especially when it helps out a foundation like this. I was happy to do it."
Montero, along with several of his teammates, has been wearing the T-shirt around the D-backs clubhouse.
Steve Gilbert is a reporter for MLB.com. Read his blog, Inside the D-backs, and follow him on Twitter @SteveGilbertMLB. Tyler Emerick is a reporter for MLB.com. This story was not subject to the approval of Major League Baseball or its clubs.