Corbin coming to terms with season-ending injury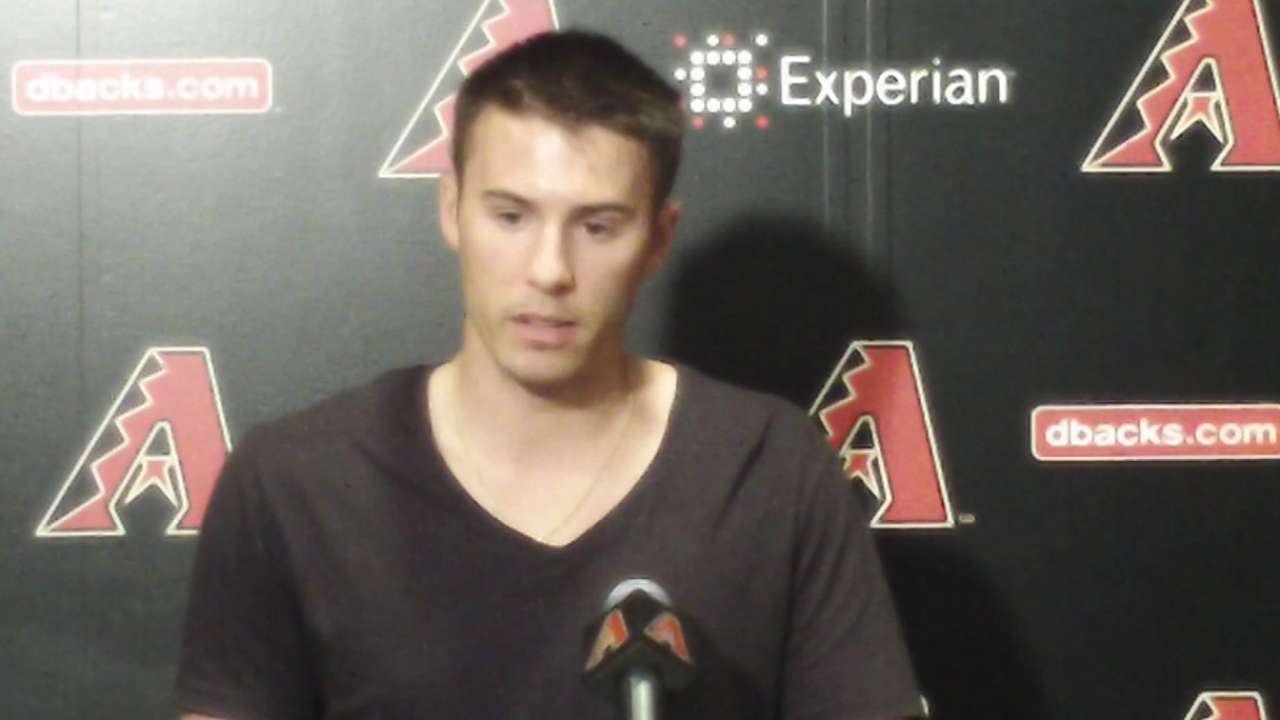 PHOENIX -- A couple of weeks ago, D-backs left-hander Patrick Corbin stood in front of a crowded room of reporters at the club's Spring Training facility and appeared visibly shaken as he answered questions about the damage to the ulnar collateral ligament in his pitching elbow that would eventually lead to season-ending Tommy John surgery.
Back with the team on Friday at Chase Field, sporting an immobilizing sling following his Tuesday operation in Florida, Corbin was decidedly more at peace with his situation, although that didn't do much to alleviate his disappointment.
"Just realizing I'm not going to pitch this year, it's something I'm still trying to get a better feel for," Corbin said. "It's good to be back with the guys and see everybody, but honestly, it just [hurts] that I'm not going to be able to play."
Since receiving his diagnosis, Corbin has replayed the events leading up to the injury in his mind over and over again, but he doesn't think he could have avoided it.
"You question yourself and what you could have done differently to stay healthy, but sometimes it just happens," Corbin said. "I felt great and I've done everything I can to stay healthy, and it still happened."
Corbin said doctors used a ligament from his left wrist to repair his elbow and the surgery went as well as it could. His arm will be placed in a loose cast in the next few days to start getting some motion back in his elbow, and then the stitches will come out 14 days after that.
At that point, he'll then begin the long road of rehabilitation back to his old self, one he hopes will have him ready by the start of next season. Until then, Corbin will likely be side by side with David Hernandez, who is expected to have Tommy John surgery in the coming days. He thinks having someone to go through the arduous recovery process with will help them push each other.
"Me and David are really close," he said. "Just terrible news for him, I know what he's going through. You don't wish it on anybody, but me and David will come back from this stronger."
Tyler Emerick is an associate reporter for MLB.com. This story was not subject to the approval of Major League Baseball or its clubs.