Ziegler pleased with changes to drug program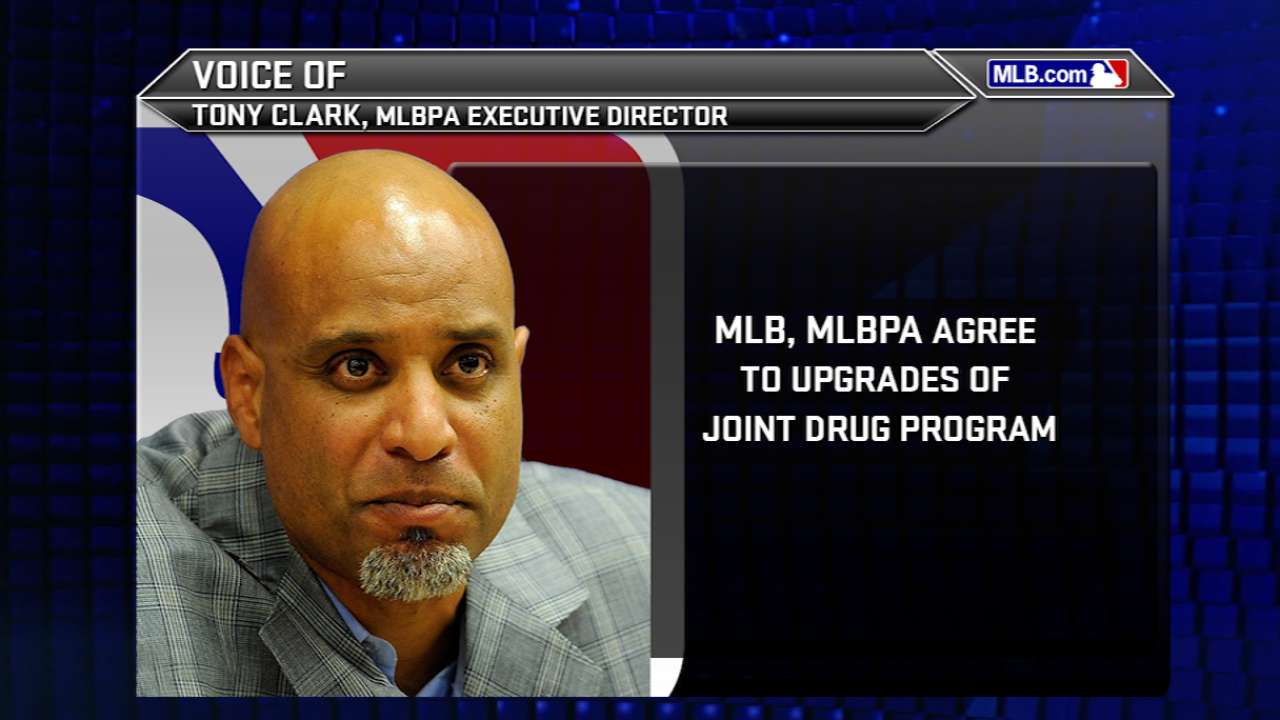 PHOENIX -- Major League Baseball and the Major League Baseball Players Association announced on Friday significant enhancements to the Joint Drug Prevention and Treatment Program, and one D-backs player had a sizable involvement in the process of making the changes a reality.
Relief pitcher Brad Zieger, the club's former union rep, currently serves as a volunteer on the MLBPA's executive subcommittee, meaning he was on conference calls dealing with the revisions.
"We're excited as a union," Ziegler said. "Many of the things that got done were player-driven, and I think that shows players want to make the game clean."
Among the modifications, a first-time offender will now receive an 80-game suspension, up from the previous 50 games. A second violation will result in a 162-game suspension and a loss of an entire season (183 days) of pay, up from 100 games. A third violation will lead to permanent banishment.
Ziegler, however, believes the most substantial change is the considerable increase in player testing, as the number of in-season random urine collections doubled from 1,400 to 3,200 and the frequency of offseason collections raised from 250 to 350. That's along with blood collections for HGH detection increasing to 400, both in and out of season.
"There's no question for us, the bigger deal is the testing," Ziegler said. "You've got to put things in place to get them caught. We still know there are guys out there that will do it and try to beat the system. The idea is that we have to put something in place so we get them caught."
The amendments came even though baseball already had the most thorough testing in American professional sports, something Ziegler took great pride in, but wasn't content with.
"Being the best isn't good enough," Ziegler said. "We're not measuring ourselves against what football does, what basketball does, what hockey does, we're only measuring ourselves against us. So if we're not happy with where our game is, then we need to do something to try to fix it."
Ziegler said the fight against performance-enhancing drugs won't stop here, he knows there's a cat and mouse game baseball will need to stay ahead of to rid users from the game.
"With the science, it's always evolving," Ziegler said. "There are always people out there trying to create drugs that can beat the test. The tests then eventually come along to detect. So there's always going to be evolution, hopefully the number of tests scare guys off, and then maybe it won't be a problem."
Tyler Emerick is an associate reporter for MLB.com. This story was not subject to the approval of Major League Baseball or its clubs.