Gosewisch earns backup duty at catcher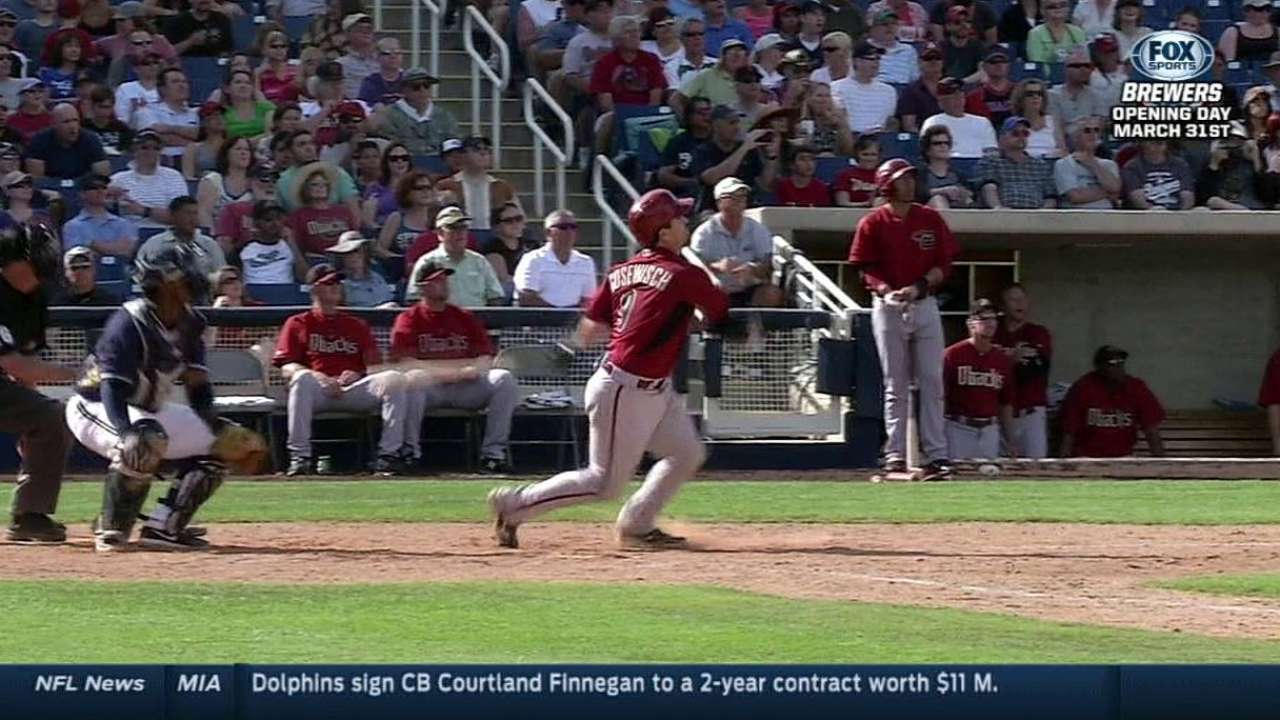 PHOENIX -- Catcher Tuffy Gosewisch was on the D-backs Opening Day roster last weekend in Sydney, Australia, and the 30-year-old will also be on the roster for the team's regular-season game Monday against the Giants.
Gosewisch beat out veteran Henry Blanco for the right to back up starting catcher Miguel Montero.
When he was signed to a Minor League deal this winter, Blanco was told that he could become the team's assistant hitting coach if he did not make the Opening Day roster.
D-backs GM Kevin Towers said that Blanco wanted to spend the next 24 hours finding out if there might be a big league job for him somewhere else before he decides whether to become a coach.
"He's disappointed," Towers said. "I would be disappointed if he wasn't disappointed."
This year was the first time that Gosewisch had found himself on an Opening Day roster, and he had a hard time putting into words what it meant to him to be on it when the team was in Australia.
At the time, Towers said that the backup catcher battle was still ongoing. The team decided to go with Gosewisch then because he was playing well and already on the 40-man roster. Had the team elected to go with the non-roster Blanco, his contract would have become guaranteed.
It has been a long journey for Gosewisch, who made his big league debut last season after nine seasons in the Minor Leagues.
"It feels really good now," Gosewisch said. "I don't know if I can express how happy I am. I'm not sure it's all set in yet."
Steve Gilbert is a reporter for MLB.com. Follow him on Twitter @SteveGilbertMLB. This story was not subject to the approval of Major League Baseball or its clubs.