D-backs being careful with Reed's workload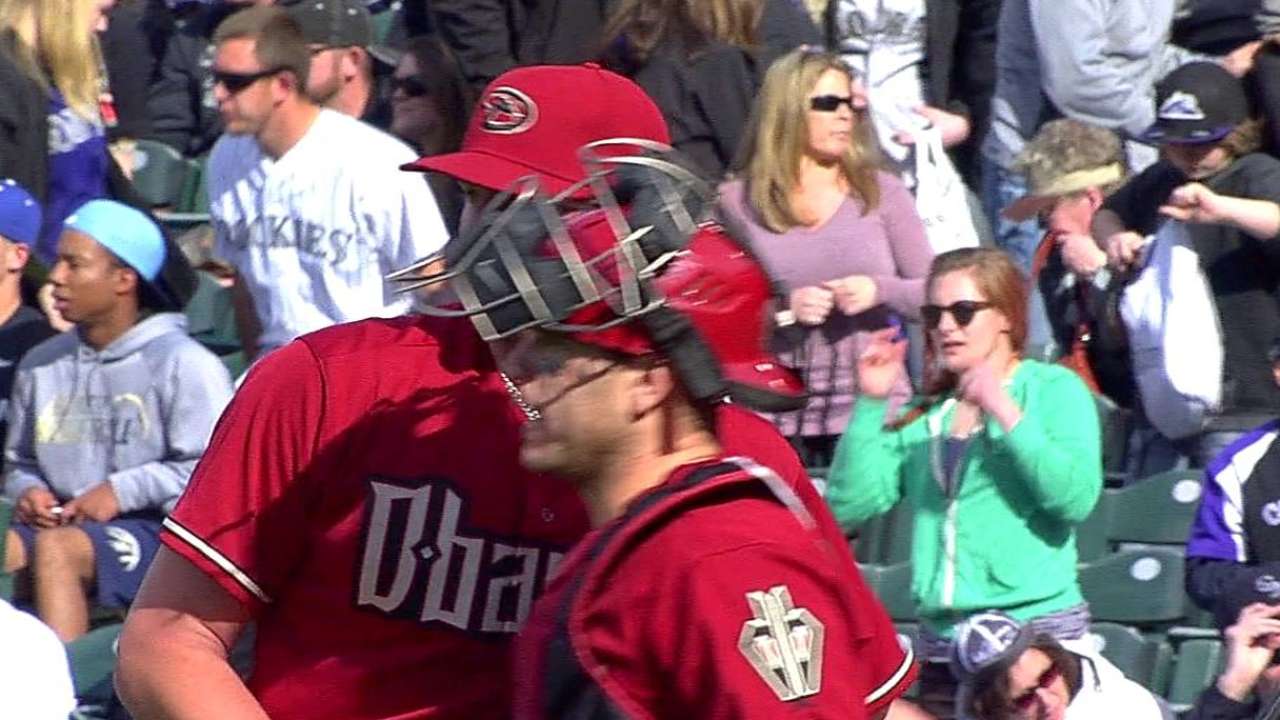 SAN FRANCISCO -- One of the trickiest things for a manager is balancing keeping his closer fresh with making sure he gets consistent work.
D-backs closer Addison Reed pitched in a save situation Sunday against the Rockies, but regardless of what the score was, Reed was going to pitch an inning because it had been four days since he last had pitched.
"It's tough to gauge," Reed said of the balancing act. "Like Sunday I think I had four days off and I don't ever really like to go past four. Say it's been three days, I'm definitely going to throw a side."
That's what Reed did Saturday, throwing a touch-and-feel light side session during the game, just enough to give him the feel of pitching without tiring him out in case he's needed.
"You just see how he's feeling, where you're at in the season, how hard his last outing was, or his last three outings were," D-backs manager Kirk Gibson said of determining Reed's workload. "We used him two days in a row and we thought probably because it was so early in the season that we'd only go two days. You have to be proactive in trying to avoid that, sometimes even early on. Now, I mean, they feel strong, but I think the consensus is that it does take something out of you when you do extend them right now. That goes for all the players."
Reed appeared in six games over a seven-day stretch for the White Sox last season, but don't look for Gibson to use him like that.
Steve Gilbert is a reporter for MLB.com. Read his blog, Inside the D-backs, and follow him on Twitter @SteveGilbertMLB. This story was not subject to the approval of Major League Baseball or its clubs.