Owings excited for first game as leadoff hitter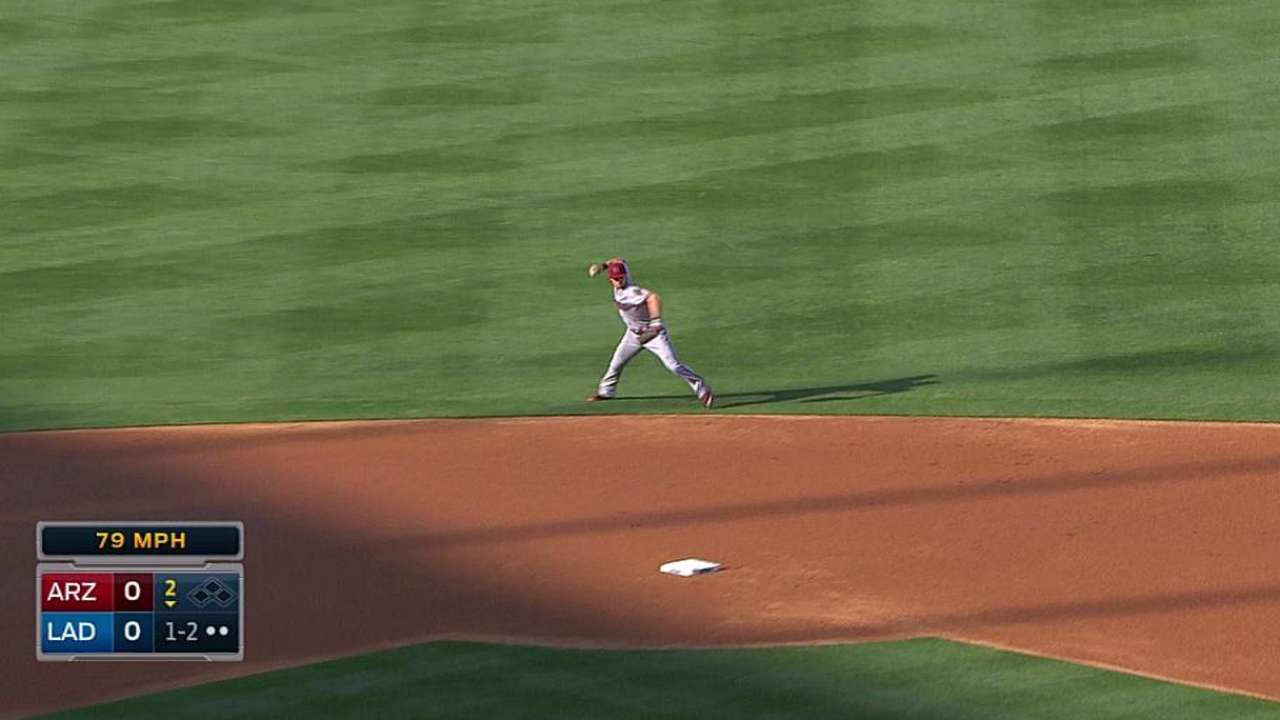 CHICAGO -- D-backs shortstop Chris Owings has played at Wrigley Field before, but Monday's experience was very different.
Owings played in high school tournament game at Wrigley in front of a small gathering of family and friends and he also saw a game as a fan while he was playing for Class A South Bend.
"We won that Perfect Game tournament in Atlanta and got invited up here," Owings said. "So we just came up here and played one game. It was a pretty cool experience. It's going to be a lot different playing here. I'm just excited about getting here getting underway."
When he arrived at the visitor's clubhouse and checked the lineup Monday, Owings did a double take.
For the first time this year, he was hitting in the leadoff spot.
"Surprised when I came to the field today, but I'm just going to take it and have good at-bats up there," Owings said. "Obviously, a little different being the first guy up there, but not going to change anything from my perspective too much. Definitely get some more pitches to hit rather than hitting in the eight-hole. I'm excited about it. It's a good sign for sure."
Usually against left-handed pitchers it's A.J. Pollock who hits leadoff, but Pollock is out with an injured neck and the other leadoff option -- Gerardo Parra -- was given a day off. Though if Owings seems to take to the role, it might not just be a short-term deal.
"We don't have a prototypical leadoff hitter," D-backs manager Kirk Gibson said. "He was swinging the bat pretty good and I thought he'd be a good guy to set the table and get on base for us."
Steve Gilbert is a reporter for MLB.com. Read his blog, Inside the D-backs, and follow him on Twitter @SteveGilbertMLB. This story was not subject to the approval of Major League Baseball or its clubs.