Campana recalls memories of time at Wrigley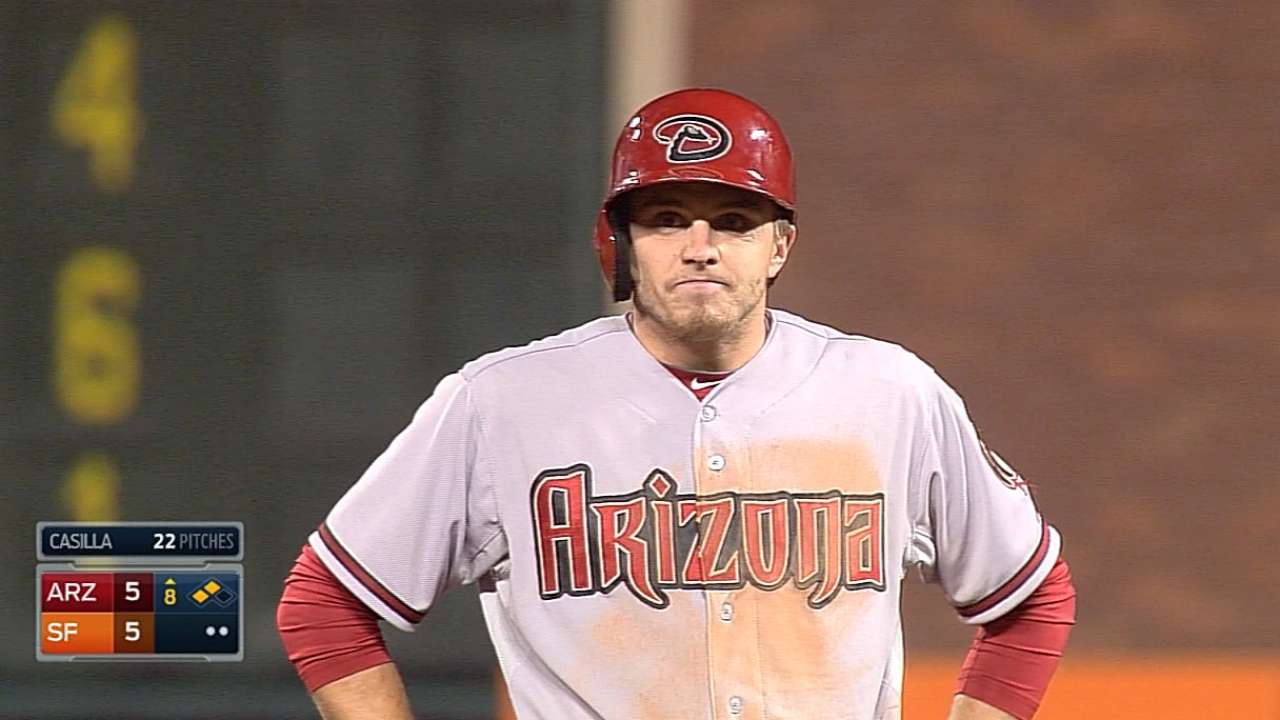 CHICAGO -- D-backs outfielder Tony Campana was drafted by the Cubs and made his Major League debut with them, so he has fond memories of his time at Wrigley Field.
Campana played for the Cubs in 2011 and 2012 and during that time was somewhat of a fan favorite despite less than gaudy numbers.
At just 5-foot-8, Campana speculated that the reason fans liked him was because they could relate to him.
"I think it's the kind of thing where parents look at their little kid and they go, 'Hey look, he can play in the Major Leagues, so maybe you can too,'" Campana said.
Campana posted a .262/.306/.300 slash line in his two seasons with the Cubs.
"They treated me good here," Campana said. "I can't complain at all. They gave me my first callup here and I got here and the fans do a good job of supporting guys here. They let you know when you're doing things right and they let you know when you're not. And I respect them for that."
As for the visiting clubhouse, he was less than impressed after spending time in the home one.
"It's not very nice," he said with a smile.
Steve Gilbert is a reporter for MLB.com. Read his blog, Inside the D-backs, and follow him on Twitter @SteveGilbertMLB. This story was not subject to the approval of Major League Baseball or its clubs.