Wrigley among Gibson's favorite parks to visit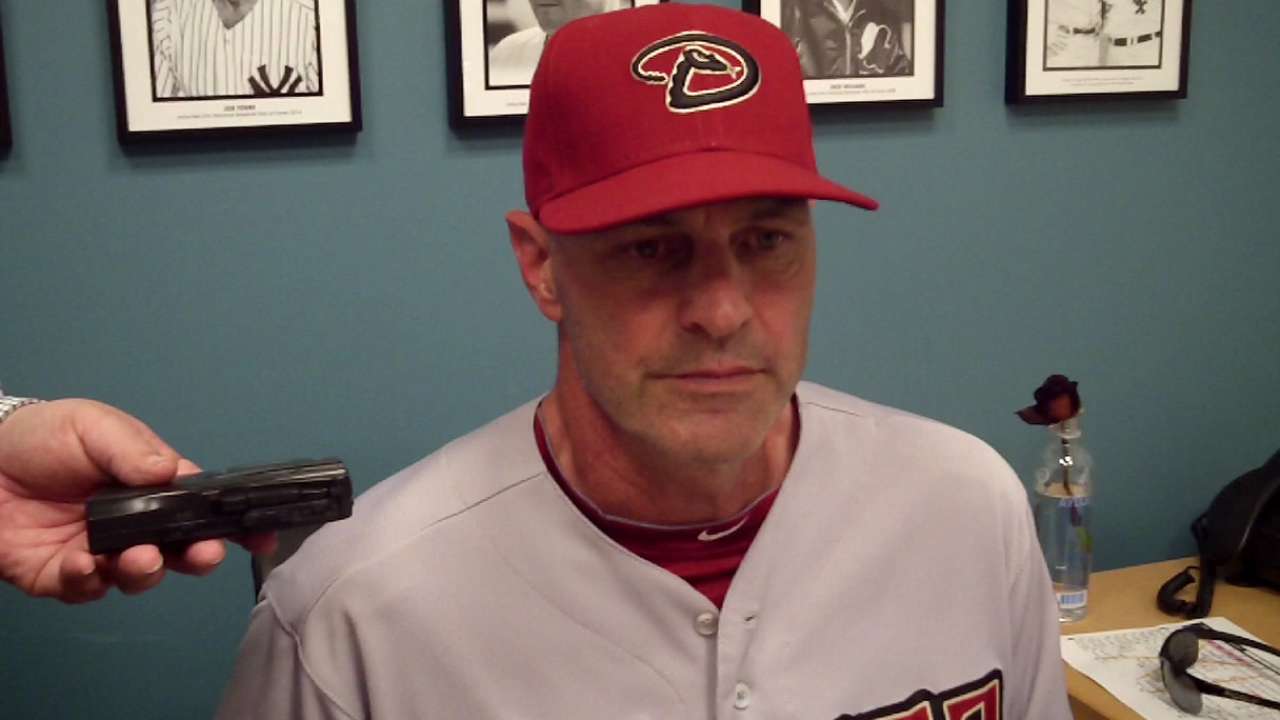 CHICAGO -- D-backs manager Kirk Gibson is a fan of old ballparks, so you can put Wrigley Field up near the top of his list of favorite places to visit.
"History, I think, means more to you as you grow a little bit older and you spend time in a place and you start to appreciate it," Gibson said. "Amenity wise, this is not a very good park for the players. You have to share the batting cage and the weight room, stuff like that. And the concourses are much more crowded for the fans. The tradition and the history and the atmosphere, you come in here and you start looking into some of the stories and things that went on here, it's well worth it."
The fans in the outfield bleachers are notorious for their ability to give opposing outfielders a hard time and that reminded Gibson of one of his favorite Wrigley memories.
One day when he was a visiting player with the Dodgers, home-plate umpire Jerry Crawford called him out on a pitch Gibson thought was outside.
"I made a pact with myself that I wasn't going to say anything to him because he had a habit of expanding the zone because he liked the reaction out of me," Gibson said. "I walked about five steps away and I turned around and we got into it."
Gibson could not believe that Crawford did not throw him out of the game despite his vociferous argument, so he told Crawford he must not have the guts to throw him out.
Crawford replied by asking what inning it was.
"I said, the first," Gibson said. "He said, 'Let those guys [left field fans] bury you for another nine.' I said, 'That's a good one Jerry.' And they buried me."
Steve Gilbert is a reporter for MLB.com. Read his blog, Inside the D-backs, and follow him on Twitter @SteveGilbertMLB. This story was not subject to the approval of Major League Baseball or its clubs.