Always itching to play, Hill accepts night off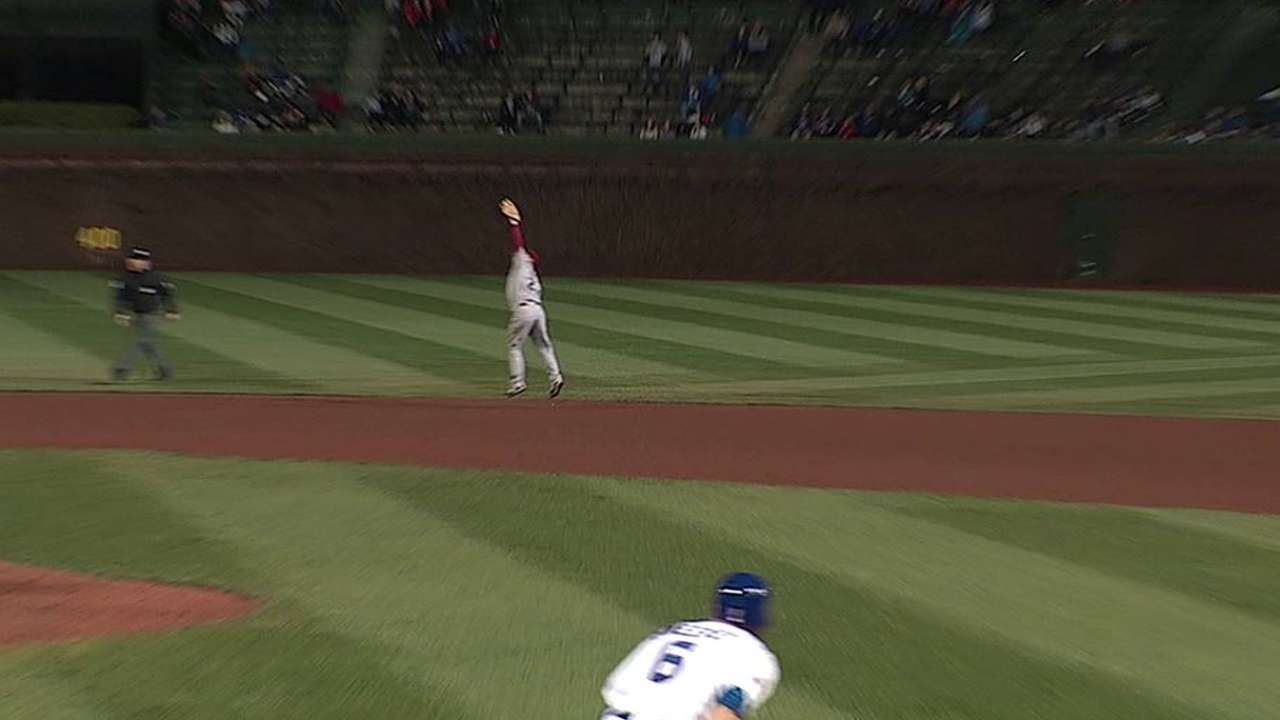 CHICAGO -- About the best you can hope for when Aaron Hill is out of the lineup is that the D-backs second baseman will understand the reasoning behind it, because there is no chance he will like it.
Hill was out of the starting lineup Tuesday as Arizona manager Kirk Gibson continues to rotate players.
Martin Prado shifted over from third to second while Eric Chavez got the start at third.
"He's been giving guys a day here and there," Hill said. "It's one of those where he's the manager."
Hill has been struggling at the plate going 9-for-54 (.167) in his last 13 games.
"I wish I had an answer, but the thing is just finding a rhythm," Hill said. "My swing feels great and everything. It's just swinging out of the zone a little bit right now."
Sometimes a day off can help a player in a slump, but that's something that Hill only grudgingly will accept.
"Obviously it can always help," Hill said. "I'm stubborn, I like to be in there every day because when you're not swinging good you like to be in there and fix it. But it's something where you get into the cage, you get in BP and work on it and maybe you get a pinch-hit tonight."
Steve Gilbert is a reporter for MLB.com. Read his blog, Inside the D-backs, and follow him on Twitter @SteveGilbertMLB. This story was not subject to the approval of Major League Baseball or its clubs.