Hill, Ross hope to be heating up at plate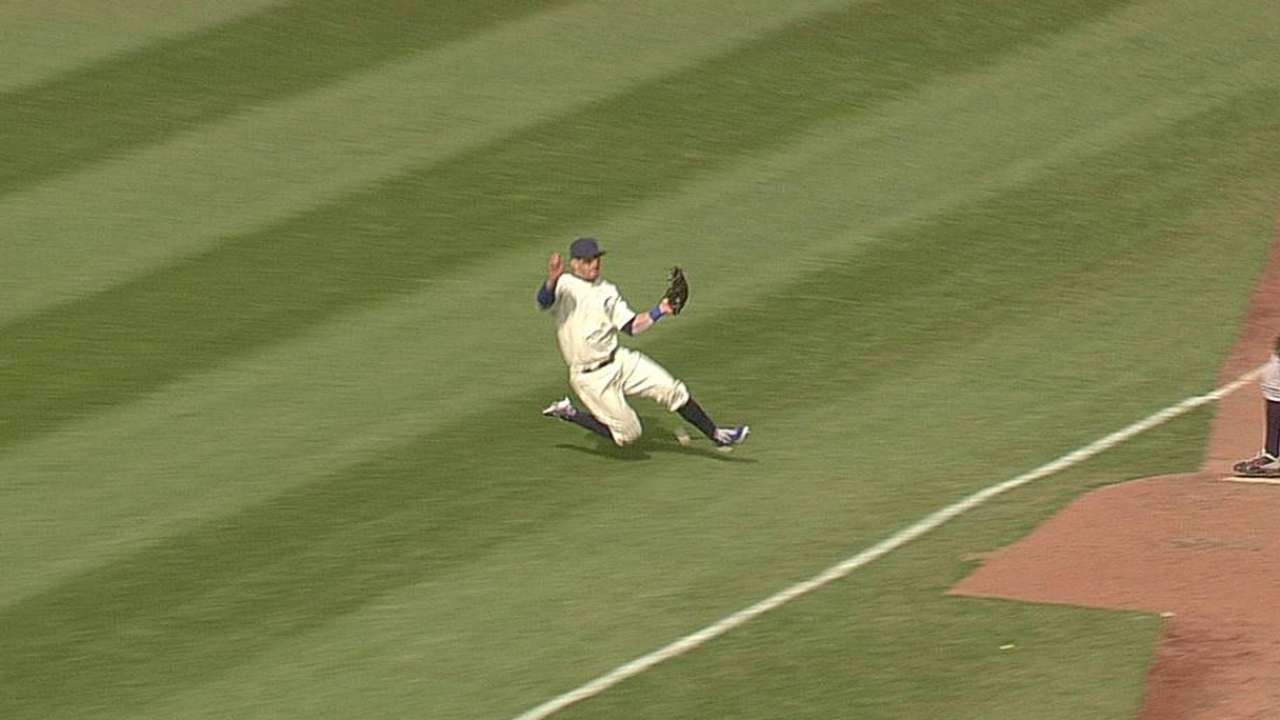 CHICAGO -- D-backs second baseman Aaron Hill and outfielder Cody Ross both got much-needed hits Wednesday afternoon.
Hill, who had been mired in a slump and was given Tuesday night's game off, went 4-for-5 with the game-winning, two-run triple in the ninth inning Wednesday.
"I had been feeling good, but when you play this game long enough, you know you're going to go through those stretches," Hill said.
Ross, meanwhile, grounded an RBI single through the right side of the infield in the sixth inning. It was his first hit of the year. Ross began the season on the disabled list and had been 0-for-17 since being activated.
When he reached first, Ross turned toward the D-backs dugout and made a hand gesture that jokingly indicated he wanted the ball for a souvenir. Players generally ask for the ball when they get their first career hit, or reach a significant milestone.
"I definitely wasn't going to let it affect me," Ross said of the slow start. "I just focused on trying to put together quality at-bats and hit the ball hard. An old wise man once told me, 'You're a producer, not a director.' So you just try and keep producing and you can't help where the balls go."
Turns out Ross had taken some good-natured teasing from infielder Cliff Pennington before Wednesday's game.
"Penny was joking around in our hitter's meeting before the game about someone needing to show me where first base was, because I hadn't been there yet," Ross said.
Steve Gilbert is a reporter for MLB.com. Read his blog, Inside the D-backs, and follow him on Twitter @SteveGilbertMLB. This story was not subject to the approval of Major League Baseball or its clubs.