Montero shows support for Gibson, Towers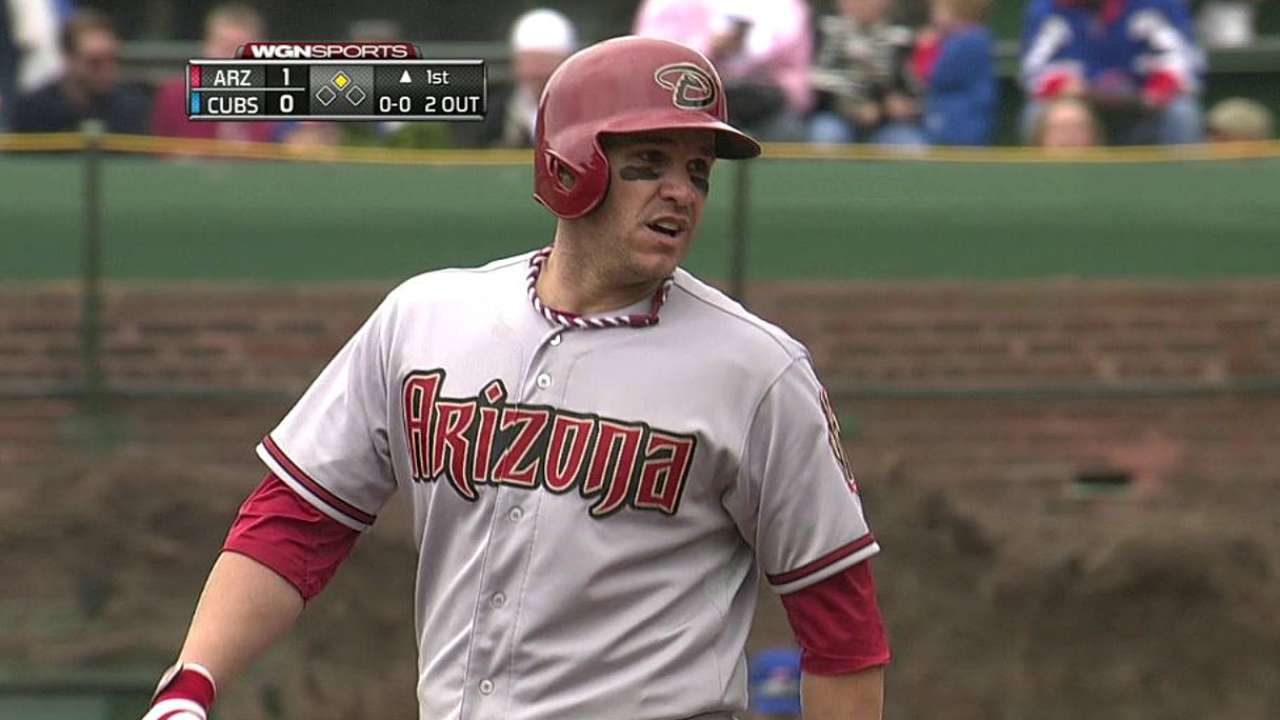 CHICAGO -- The question was about Mike Bolsinger, but D-backs catcher Miguel Montero used it instead to defend the performance of general manager Kevin Towers and manager Kirk Gibson.
The pair have been under fire lately with the D-backs off to a slow start.
"First of all, I just want to say that I've been reading all the comments about Gibby and KT and I just would be very disappointed if something happened to them," Montero said referring to either or both of them losing their jobs. "The bottom line is, it's our responsibility to go out there and take care of business. I just wanted to say that, because the blame should be on us. It should be on the players, it should be on us, because we haven't played the way we are supposed to play."
The D-backs were at 5-18 before winning the final two games of the series with the Cubs and with losses in 10 of their previous 11 games.
That prompted speculation that one, or both could be dismissed in the coming week.
"I read all the articles and we see what's going on," Montero said. "We're smart, we know how the game goes, we know how the business goes and obviously I just feel bad. Because you know the bottom line, it's our responsibility to come here and do our job and we haven't been doing it. We can't put the blame on them. Nobody can put the blame on them because they've been the guys that have been coming here working their butt off every day, day in and day out with the best attitude."
The D-backs coaching staff has also done its job according to Montero.
"There's no blame for any of the coaching staff," Montero said. "They've been here busting their butt and they've been doing their job. We have to go out there and execute."
Steve Gilbert is a reporter for MLB.com. Read his blog, Inside the D-backs, and follow him on Twitter @SteveGilbertMLB. This story was not subject to the approval of Major League Baseball or its clubs.