Ailing neck healed, Pollock returns to lineup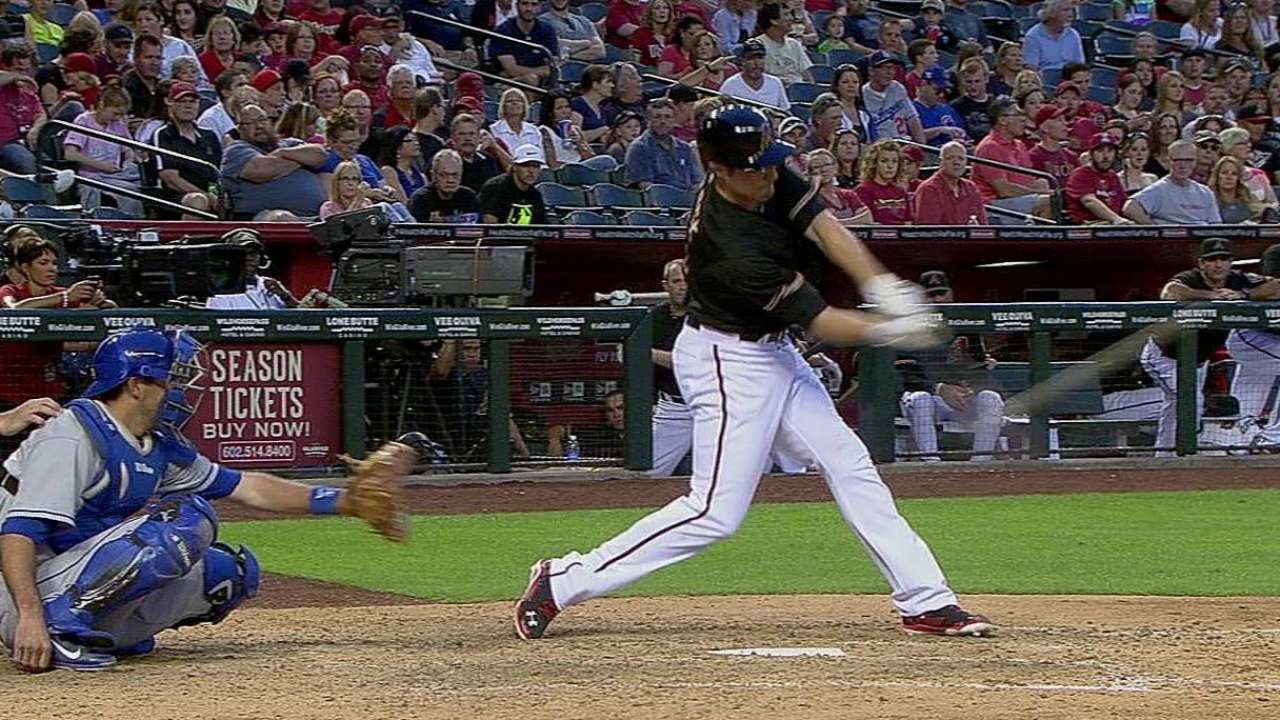 PHOENIX -- A.J. Pollock was back in the D-backs' starting lineup batting sixth and playing center field on Friday night for the opening of a three-game series against the Phillies at Chase Field.
He was removed from a game Sunday against the Dodgers in Los Angeles because of tightness on the left side of his neck and hasn't started since then.
"Yeah, I've been itching the last few games to get in there," Pollack said in the clubhouse prior to batting practice. "I was ready to go [Thursday], but it's probably wise that I didn't play. So the extra day, with the flight, just wanted to come in today and make sure everything was good. And it is."
With Mark Trumbo on the 15-day disabled list because of a stress fracture in his left foot and Cody Ross being given a game off in his comeback from last year's severe hip injury and surgery, the D-backs had a shortage of top-line outfielders on Friday.
The starters from left to right were Tony Campana, Pollock and Gerardo Parra with newcomer Roger Kieschnick on the bench. Kieschnick replaced Trumbo on the 25-man roster on Thursday in Chicago.
Pollock is batting .235 with a homer and two RBIs in 21 games. Trumbo leads the club with seven homers and 19 RBIs.
"I want to get in there," Pollock said. "I want to contribute to the team and help win. The injury was kind of a shocker. It happened just taking a swing against [Josh] Beckett. It was a curveball and I was out in front. Right when it happened, it was a jolt in the upper back area. It was one of those things I was hoping was going to loosen up as the game went on.
"It just got worse and worse to a point where I had trouble picking my head up in the field. Some guys who had it said it usually took around four or five days. It's four days now so I'm good."
Barry M. Bloom is a national reporter for MLB.com and writes an MLBlog, Boomskie on Baseball. Follow @boomskie on Twitter. This story was not subject to the approval of Major League Baseball or its clubs.