Inciarte's debut delayed by flight problems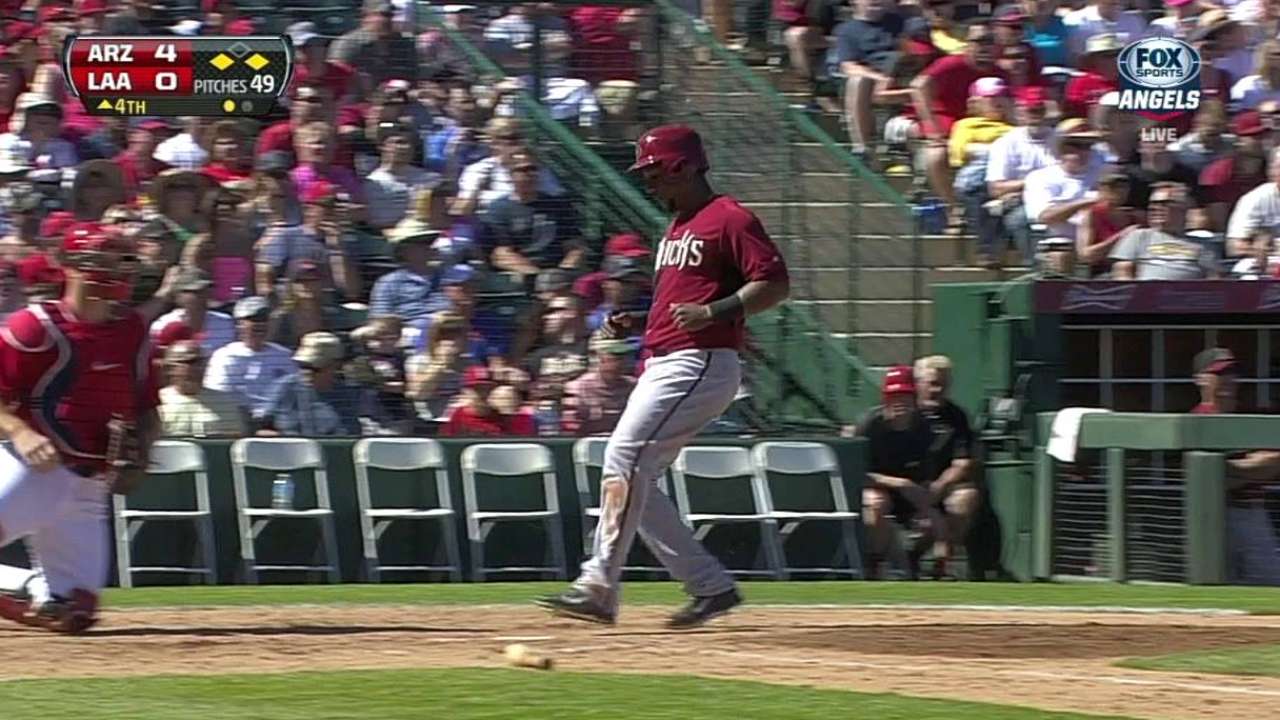 SAN DIEGO -- Ender Inciarte had to wonder if he was ever going to make his Major League debut.
The D-backs outfielder was selected in the Rule 5 Draft by the Phillies in December 2012 and he made their Opening Day roster, but did not appear in a game the first few days of the regular season and was returned to the Arizona organization.
Inciarte toiled in the Minors all last year before getting the call Wednesday to report to Phoenix for that night's D-backs-Rockies game.
So he hustled to the airport, but there was a problem with his flight.
"The first one got delayed at 1 [p.m.] then at two [p.m.] and then at 3:30 [p.m.] it got cancelled," Inciarte said. "So they found me another flight and it got delayed too. So I was expecting to leave and finally at 9 or 9:30 I arrived in Phoenix."
And as he wheeled his suitcase into the clubhouse, Inciarte was greeted by his new teammates, who just walked off the field following a 10-inning win.
"The game started at 6:40!" one of them playfully yelled.
"Hey, we could have used you tonight!" shouted another.
So Inciarte had to wait a little longer. When he arrived at Petco Park on Friday he saw his name in the starting lineup.
"It was a tough night," Inciarte said of his flight problems. "I wanted to be there for the game, was expecting to maybe even play that night, but it happened, it was cancelled and now I'm here. But whatever had to happen, happened and I'm here now, I see myself in the lineup today and hopefully it's going to be a great night."
Steve Gilbert is a reporter for MLB.com. Read his blog, Inside the D-backs, and follow him on Twitter @SteveGilbertMLB. This story was not subject to the approval of Major League Baseball or its clubs.