Montero's hot streak makes day off difficult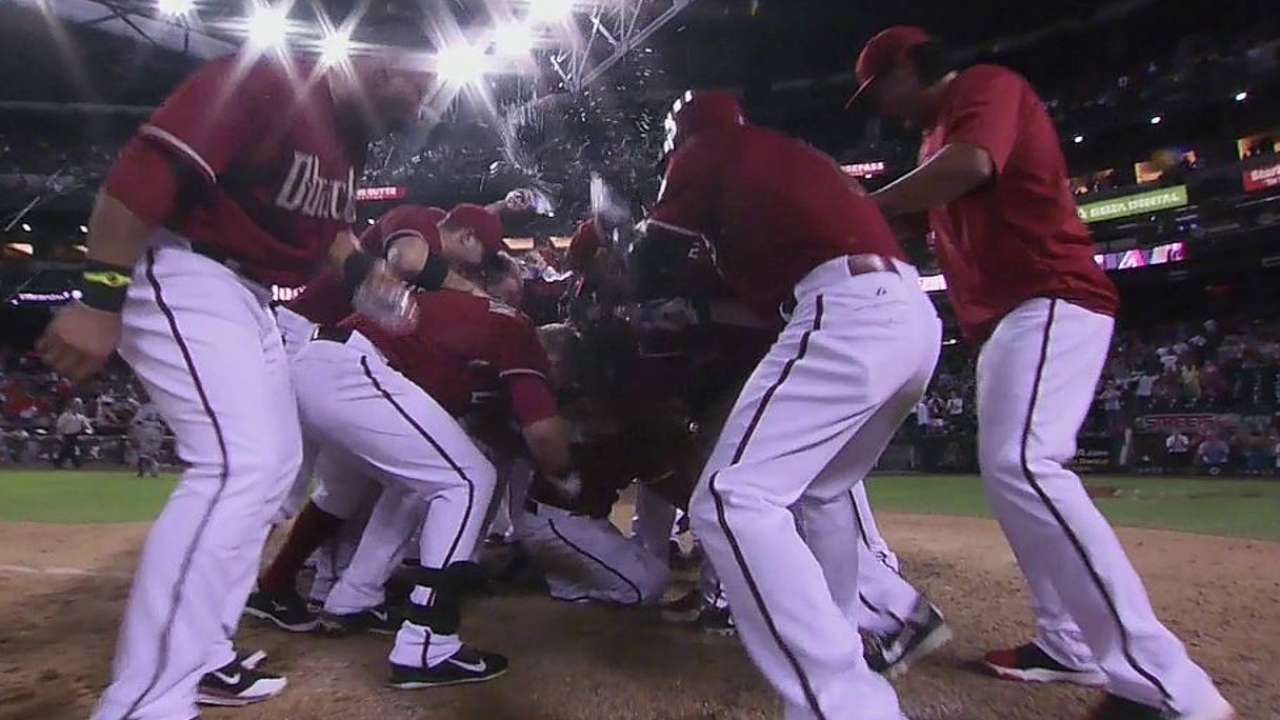 SAN DIEGO -- D-backs manager Kirk Gibson would like to get catcher Miguel Montero some rest, but he just can't bring himself to take Montero out of the lineup right now.
Montero's last off-day came April 22 against the Cubs in Chicago and Saturday night made it 10 straight in which he's played.
"The reality of it is, you're looking for a time to take him out and there is just no good time the way he's playing right now," Gibson said. "It's something we've got to look at. I know from in the past he can do it, but at some point it becomes too much. I'm not overly concerned about it yet, but I'm aware of it."
Over the nine-game stretch, Montero has an on-base plus slugging of .877.
Gibson has asked Montero to let him know when he needs a day off, but he also knows what he sees with his own eyes.
"I can tell," Gibson said. "He's really fresh now, but it's just early May. What we have to understand is if you continue to push him what is he going to be in August or September?"
Steve Gilbert is a reporter for MLB.com. Read his blog, Inside the D-backs, and follow him on Twitter @SteveGilbertMLB. This story was not subject to the approval of Major League Baseball or its clubs.