Inciarte making strong first impression with D-backs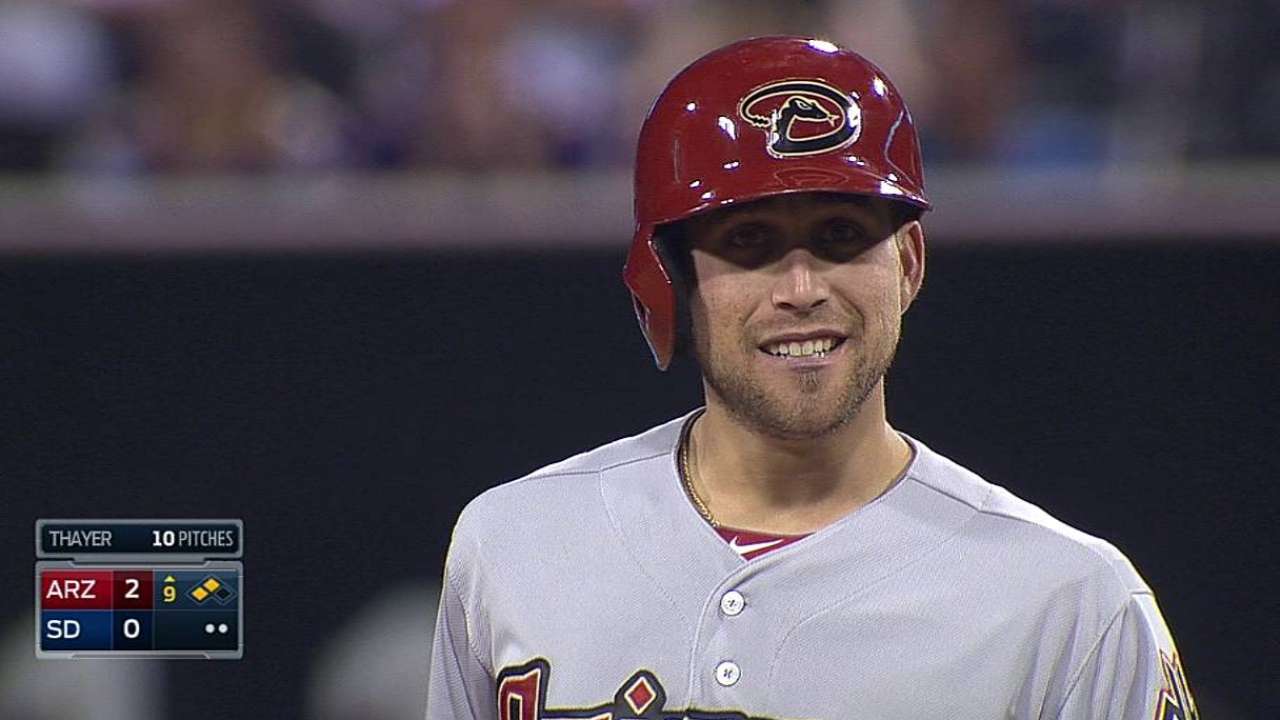 MILWAUKEE - Ender Inciarte started for the fourth consecutive game on Monday night, and has impressed with his strong arm.
The rookie outfielder, who made his Major League debut on Friday night, is 2-for-12 in three games.
"He's been very solid in the outfield," manager Kirk Gibson said Monday. "He's made some very nice plays. You can see his arm, I think he calls it 'El Canon.' He's made some good throws."
Inciarte was ranked by Baseball America as having the best outfield arm in the team's Minor League farm system.
"You can tell by the arm strength that he doesn't have to get behind it to get good flow and carry," Gibson said. "He's got really good arm strength."
Joe DiGiovanni is a contributor to MLB.com. This story was not subject to the approval of Major League Baseball or its clubs.