Pollock returns to lineup, starts in left field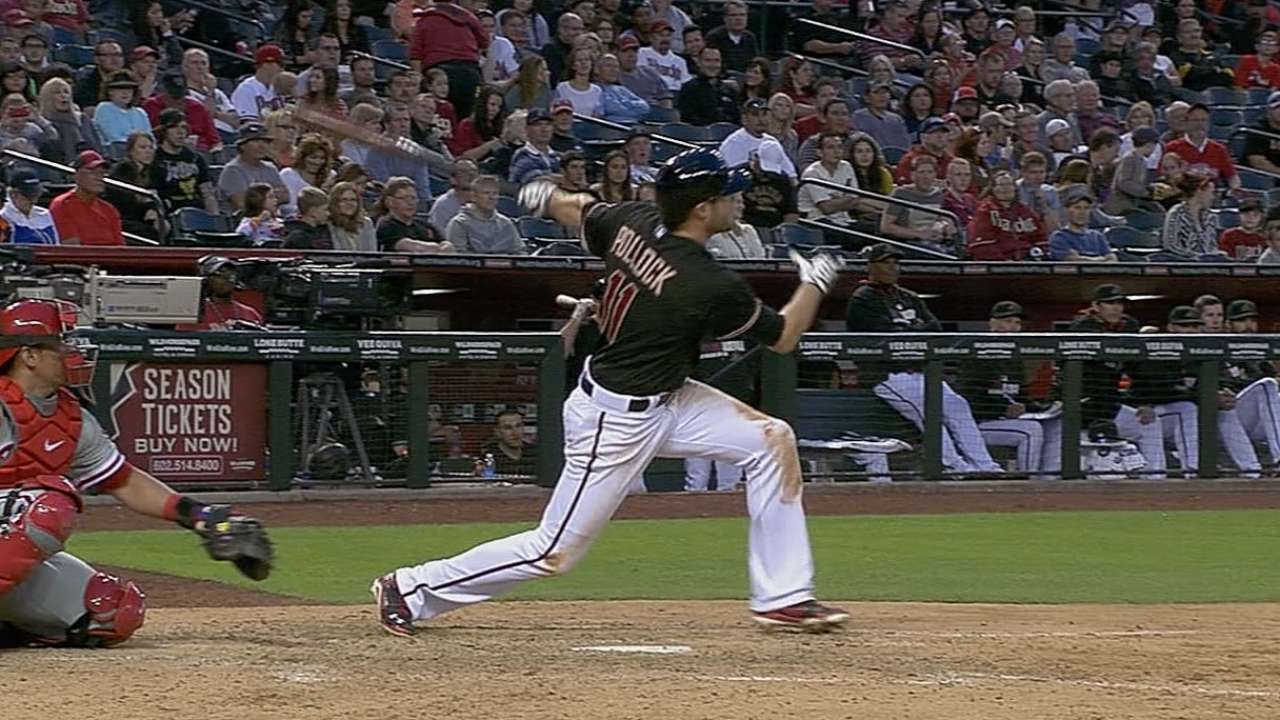 MILWAUKEE -- A.J. Pollock, held out of the starting lineup for five games, started in left field on Tuesday night against the Brewers rather than his customary center field spot to hopefully lessen the strain on his injured groin.
Rookie Ender Inciarte, who made his Major League debut on Friday, was in center field for the fifth consecutive game.
"That's one of the reasons. Pollo, he's been nursing that a lot. I think it kind of minimizes how far he's got to go," D-backs manager Kirk Gibson said before Tuesday night's game. "I think Pollo's probably going to be our center fielder. Inciarte can play anywhere, as well. But for right now, his first game back, I decided to put him out there."
Pollock, hitting .256 , grounded out as a pinch-hitter in Monday night's 8-3 loss to the Brewers and appeared as a pinch-runner on Sunday against San Diego, staying in to play left field for one inning.
Jim Hoehn is a contributor to MLB.com. This story was not subject to the approval of Major League Baseball or its clubs.