Goldschmidt cruising along without off-day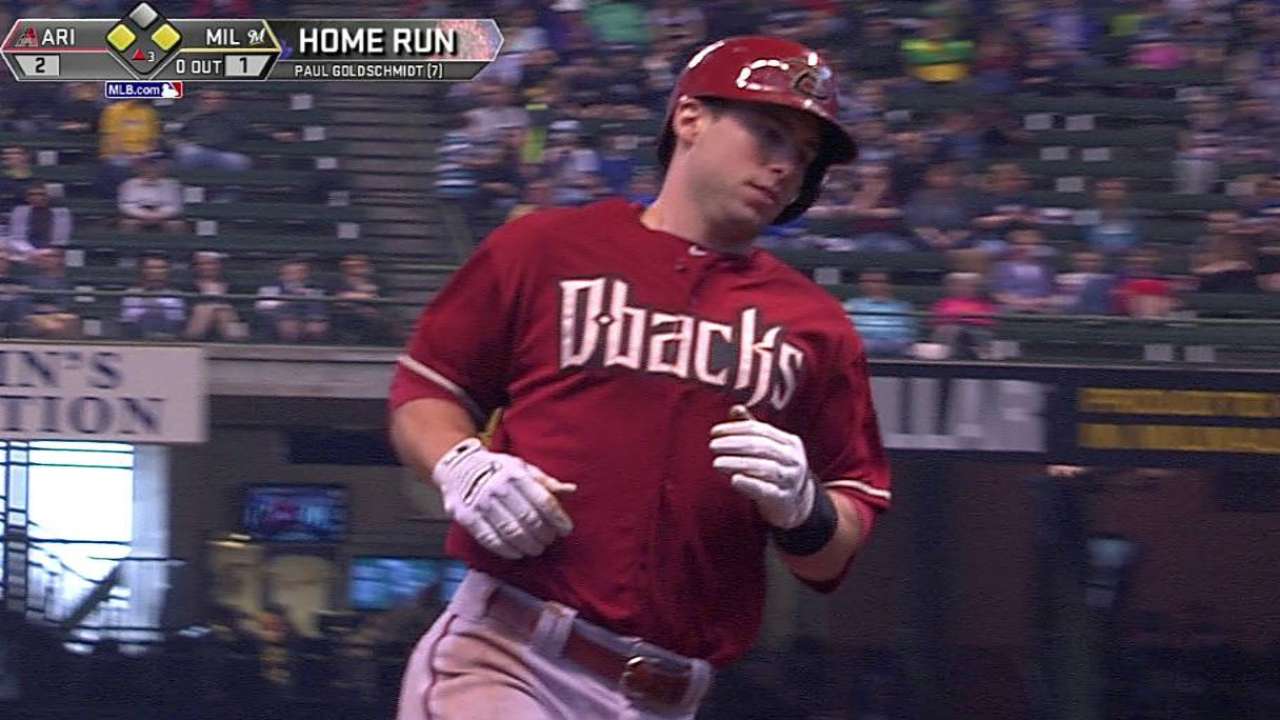 CHICAGO -- D-backs manager Kirk Gibson said Friday that he thought about starting Eric Chavez at first and letting Paul Goldschmidt serve as the designated hitter against the White Sox to give him almost a partial day off.
But Gibson said Goldschmidt told him he'd rather not do that because he would have to come up with a new routine.
"I was halfway joking with him," Goldschmidt said. "You go hit. We've all done it, you did it in the Minor Leagues or you do it in Spring Training. I was just giving him a hard time."
Goldschmidt has played in all 38 games so far this season and said he does not need a day off other than the ones the team has gotten lately.
"We've had a lot lately as a team the last couple of weeks," Goldschmidt said. "Just try to stay as fresh as you can and just go out there and play and try to perform when you're out there."
Goldschmidt tries to get away from baseball as much as possible. As for whether getting a day off helps or not, he said it varies.
"There's one time you'll have a day off and you'll come back and feel refreshed and other times you'll feel kind of out of it," he said. "I don't think there's anything you can do. There's time you play 20 games in a row and one day you feel great, the next day you're like, 'Oh gosh something is a little off.'"
Steve Gilbert is a reporter for MLB.com. Read his blog, Inside the D-backs, and follow him on Twitter @SteveGilbertMLB. This story was not subject to the approval of Major League Baseball or its clubs.